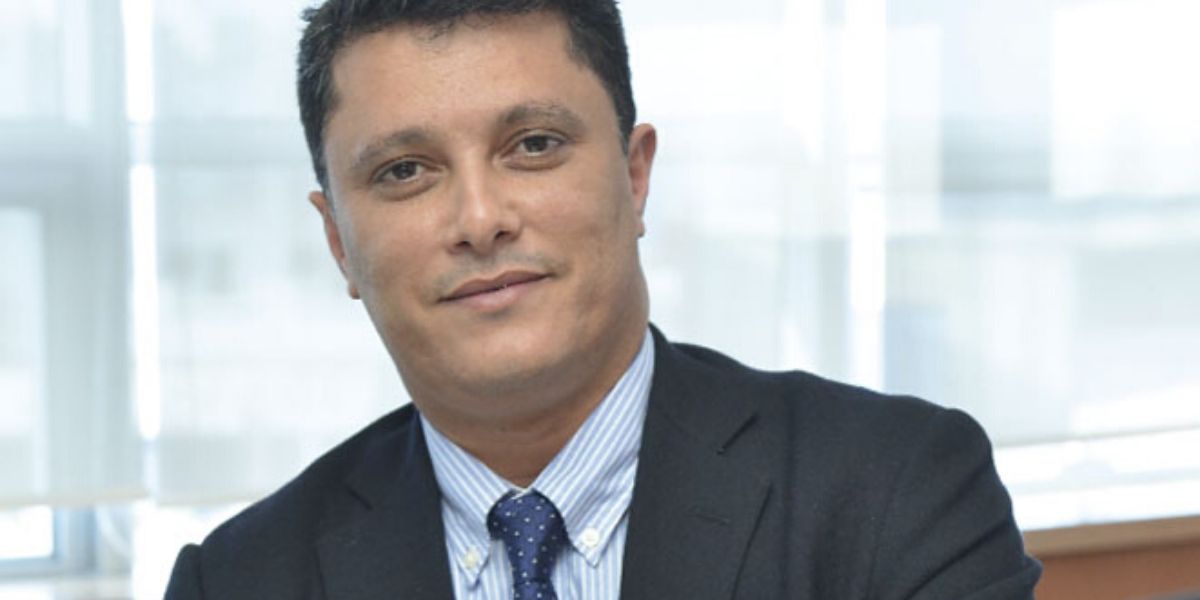 With the significant rise in prices at the pump, more and more Moroccans are opting for the acquisition of hybrid or electric vehicles. Some brands have not been offering diesel engines for many years, like Toyota.
And the European Union will ban the circulation of internal combustion engine vehicles on its territory by 2035, in accordance with the objective of its "Green Deal", where it aims to achieve carbon neutrality by 2050.
Adil Bennani, president of the Association of Vehicle Importers in Morocco (AIVAM), shares his reading on the future of the Moroccan automotive market, which will have to adapt.
Is it more interesting to acquire a hybrid or 100% electric vehicle today?
If everyone wanted to buy an electric vehicle today, that wouldn't be possible. There are not all price ranges, availability, or charging network.
There are a number of constraints. Today, pure electric is aimed at a "limited" category of customers.
This category will buy it as a second or third vehicle, which has charging capabilities at home, which does not necessarily require charging outside, and when it comes to long trips, they will take another vehicle .
In terms of mass, a hybrid vehicle is more convenient. Nevertheless, we have been witnessing for the past year or two, and this will accelerate in the next two years, an unprecedented development of technology in the field of electricity.
We have batteries that are less and less heavy, smaller and smaller, which recharge quickly and which last longer. This combined with fast-paced charging technology. We were on 7, 11, even 20 kW, we went to 50, 100, 150 kW. Now, there are terminals at 350 kW, it's "ultrafast".
All this will mean that in a few months, you will have vehicles with more than 1,000 km of autonomy, with recharging times of less than 6 or 7 minutes, for capacities of 300 km. If we project ourselves in 4/5 years, electricity will become more democratic.
The volume effect will pull prices down. Studies show that from 2025/2026, we should achieve price parity between a thermal vehicle and an electric vehicle.
When we know the advantages of the electric vehicle in terms of pollution, power, maintenance and especially in energy cost, this is divided by 3 for the 100 km in Morocco.
Auto dealers are vying for government incentives to boost electric vehicle sales. what can you tell us on this subject ?
We have been able to observe over the past 30 years, in terms of clean mobility, that it is the public authorities who say that it is necessary to drive "clean". This is done on two levels.
The first is regulatory and concerns restrictions, insofar as you pay a given amount when you exceed a certain level of pollution. The second level concerns incentives, particularly insofar as manufacturers provide a response to public regulatory demand. In Morocco, accepted vehicles must meet the "euro 4" standard or more, note that from 2023 we will go to euro 6.
We have a few measures to encourage "clean riding". We can cite, for example, a free sticker, a free proportional right when it comes to an electric or hybrid vehicle, reduced import duties even when it comes to a non-European zone.
I can say that there are things that are being done, in which the AIVAM has been a major player in order to be able to promote this, but this remains timid.
We do not have free parking for green vehicles, no free motorways or "green" VAT, which is reduced for hybrid or electric vehicles. There is no price reduction system for the acquisition of "clean" vehicles. There is still work to be done before there is nothing left but clean on the market.
How do you read the future of the automotive industry in Morocco by 2030? (In the as the EU abandons heat engines).
I have no concern for domestic industry. Manufacturers are following global trends in this area in order to adapt.
When we say that in 2035 there will be no more thermal vehicles, that leaves manufacturers 12/13 years to prepare for this deadline. On the Moroccan territory, we have global manufacturers who manufacture vehicles to meet their territorial, even global demand.
They will have to adapt over time. Factories will continue to run the same as before. The technology will obviously change from thermal to electric.
This also impacts equipment manufacturers, who will also have to evolve in this direction, in order to meet the demand of their customers for this or that component. There will indeed be an adaptation phase for certain equipment manufacturers.
If a manufacturer of a diesel part does just that for years, it will become obsolete at some point. This should therefore push him to seize the time he has to adapt and develop his production.
We have the means to offer manufacturers carbon-free production, which can make the difference compared to other destinations. This change in the global automotive market is an opportunity for Morocco to seize.
Do you think Morocco can adopt hydrogen cars soon?
Nature abhors a vacuum. Humanity has always proven that it adapts according to the evolution of technology.
At a time when everyone was traveling on horseback, we asked ourselves the question about the adoption of the car. The change is obviously made according to the means of each one at the time.
For hydrogen, it's the same, we will go towards what will exist. It is above all a question of the availability of the infrastructures between now and then. It is important to set up charging stations, and that is what we are trying to speed up here with the public authorities.
There are a few hydrogen-powered models on the market, but they remain expensive for the moment. This will of course evolve according to market demand. What is good is that Moroccans have no problem driving a thermal, hybrid or electric vehicle, as long as the conditions of use are there.
This is an acceptable mileage, the availability of charging stations, in addition to an affordable cost. Hydrogen today is very powerful, not to mention the fact that it is totally depolluted.
It is a real technological alternative for mobility, and we will see it arrive quickly, in the coming years, in utility vehicles.
Past experiences have shown that when it comes to long distance and moving a heavy load, electric is not the solution.
In the field of heavy goods vehicles, whether for passengers or goods, we are moving towards hydrogen or hybrid with thermal, but not electric.
The market is currently suffering from a lack of new car stocks, which greatly benefits the second-hand market. What reading do you have this situation?
The Covid has disrupted production chains and general logistics in the sector. We experienced a situation of shortage of certain components, in particular semiconductors, and we still continue to experience it.
This creates inflationary pressures in the market. When will this be settled? In any case, not before 2023. This has a good impact on the second-hand market, insofar as, since there is a drop in new vehicles, this is the alternative for buyers.
Prices are going up, but you have to be careful, as the production capacity of certain components is going up again.
This directly implies the availability of new vehicles again. This will result in lower selling prices on new items, and lower availability, which will impact the second-hand sector with less depreciation. These are natural cycles that we observe in the markets.
What is more serious is the demand situation. The supply can move over time, but if you don't have customers ready to buy, you end up with inventory pressure and prices going down.
Abdellah Ouardirhi / ECO Inspirations
https://www.archyde.com/interview-the-change-in-the-global-automotive-market-is-an-opportunity-for-morocco-to-seize/?feed_id=927&_unique_id=62fe72138dc7d