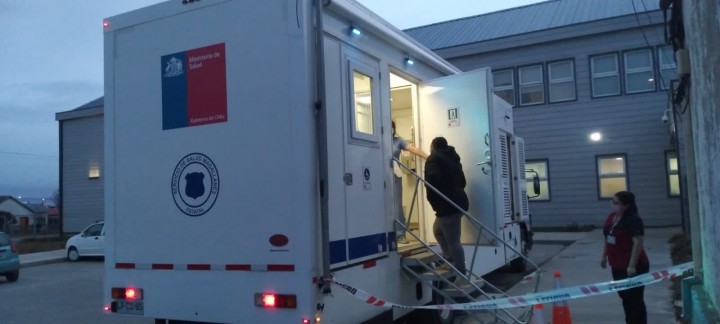 dis its launch in December 2020, it will be the first time that the mobile mammograph of the Magallanes Health Service travels to the commune of Timaukel to carry out examinations on women in this town.
This was reported by the mammogram coordinator, José Gómez, in a new operation performed by the machine in Porvenir.
"We will join the commune of Timaukel with an operation to cover this town in the Province of Tierra del Foc, and we will also carry out an operation in Spring", said the professional Gómez.
Although they did not indicate a date, if this new operation takes place, the mobile mammograph will have covered a large part of the Magellan Region, becoming a fundamental device for the detection of breast cancer.
Operative in Porvenir
In recent days, the mammographer performed a new operation at the Community HospitalAri Dr. Marco Chamorro de Porvenir, where 161 mammograms were performed on the users who attended its service.
"In a certain way, with the operation we solve the waiting list that existed for the examination to take the preventive review, which must be done periodically. That's why it's important for women to have periodic check-ups with the midwife because we not only perform mammography but also pap smears, which are important for the early detection of these oncological diseases in women", said the service's kinesiologist of Health
For his part, the director (s) of the Porvenir Hospital, doctor Nicolás Muñoz, has highlighted the importance of the device arriving on the island of Fuego.
With this device, we prevent users from having to travel to Punta Arenas to undergo this examination, improving adherence and allowing breast cancer to be detected early and save lives", said Dr. Muñoz
Penguin Multimedia gives this space to its audience for the personal expression of opinions and comments, appealing for respect among users and completely detaching itself from the content of the comments issued.