The European Commission is looking for ambassadors and friends of the European Climate Pact • BUILDABLE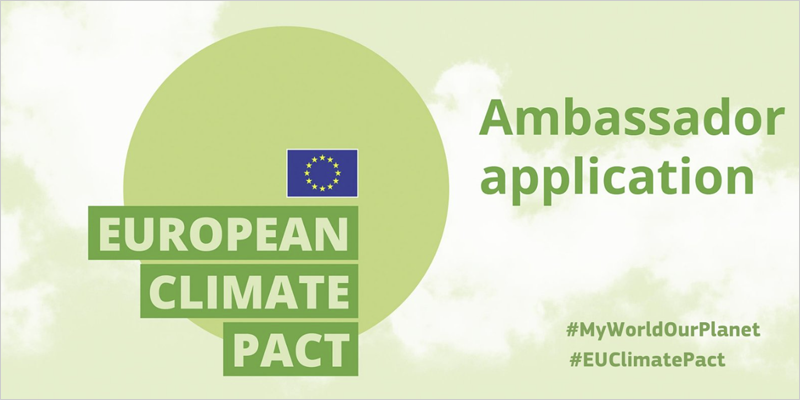 The European Commission has opened a call through which it is looking for ambassadors of the European Pact for the Climate, a figure to inform, inspire and support climate policy and action in their communities and networks. For those who do not meet the requirements, there is also the possibility of becoming a friend of the European Climate Pact.
Regarding the call for 'Ambassador of the European Climate Pact 2022', applications are accepted from people who are leaders in local communities, networks, civil society organizations, youth and student initiatives, as well as mayors, other public office holders , opinion leaders and influential people from all over Europe, with a commitment to climate action.
To become ambassadors for the European Climate Pact, applicants must be based in an EU country. As an ambassador for the European Climate Pact, you will act in a personal or professional capacity on behalf of your organization. Being an ambassador does not imply organizational or financial support from the European Commission, which reserves the right to select the ambassadors on the basis of a general consideration of the objectives, values ​​and continuous development of the initiative.
As for the benefits of being an ambassador, it highlights the recognition of the European Commission, access to a local and European network of ambassadors of the Climate Pact, access to resources and tools on climate change, as well as opportunities to win visibility for your climate action and advocacy, dedicated access to online and in-person workshops with European Commission policy experts on topics related to climate action, as well as ad hoc support for capacity building.
Friends of the Climate Pact
The 'Friend of the European Climate Pact' call is also open. Unlike ambassadors, Friends of the Climate Pact are not required to make an organizational commitment or meet the criteria described above.
They will show your dedication and action to make Europe greener and be part of your country's Climate Pact community, as well as being able to get involved in organizing local climate action events and initiatives, and learn about like-minded people. Friends are appointed directly by the country coordinators of the European Climate Pact.
All the information about the European Commission's call can be found at this link.