Through the eyes of 50-year-old Nela Boudová: If what they say about women 50+ is true, I'm going to kill myself. At the same time, we are goddesses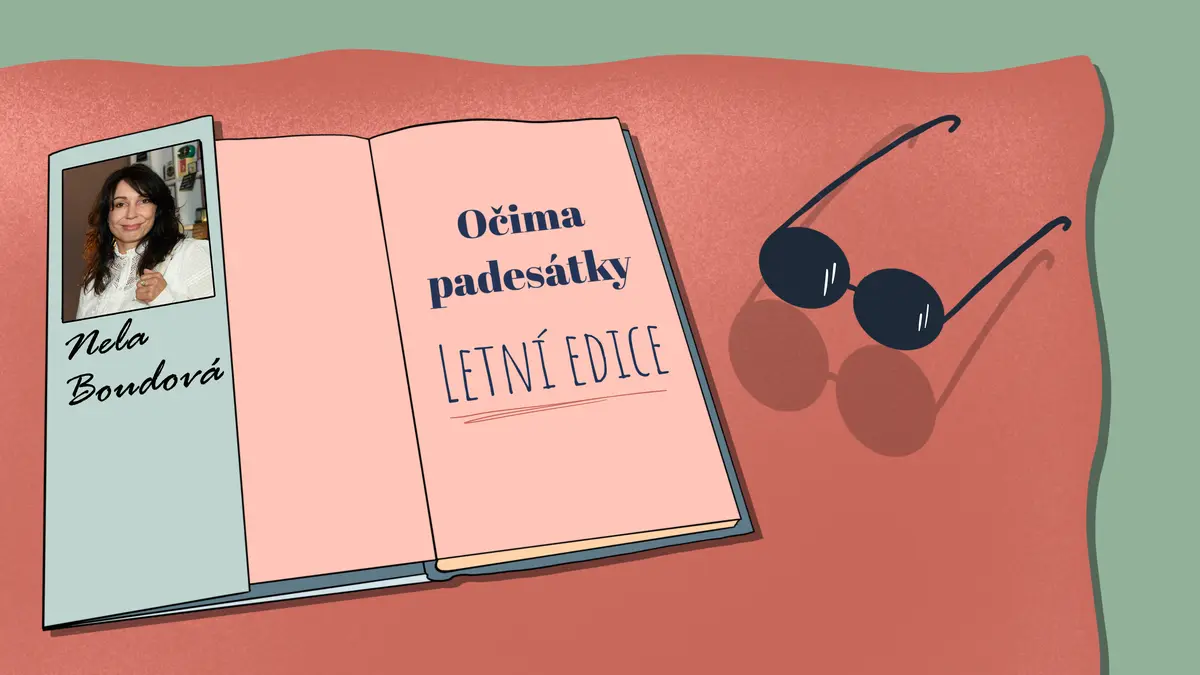 I don't like lump sums, we are all unique. We have different experiences, different families, different professions. Otherwise, fifty will be experienced by a woman who works hard physically, another woman who has a sedentary job, and another woman who just sails through life and always has time for herself.
But we have one thing in common - no matter what point we are in life, we can always move at least a little in the direction where we would like to be. To the life we ​​want to live and which fulfills us. I think the first thing we should all do is be consciously kind to ourselves. We appreciate what we have achieved. And I don't just mean that we raised children. We all have a different life story. And some take place without children.
Really loving myself, having a really deep relationship with myself, means knowing what makes me feel good. We can start with everyday little things. Drink coffee from your favorite mug, wear clothes made of fabric that is pleasant to the body, cover yourself with "my" scent, listen to music that makes me happy. At a certain stage in life, a woman often forgets herself, so it's time to bring these apparent little things back into life. Anything that immerses us in the present moment means that we experience it better.
In my coaching practice, I see women who feel lost because their children have left, their relationships are falling apart or they are just surviving with their partner by their side. They feel that their life has stopped. They are extremely critical of each other. Some are desperate, some are confused, but all have the courage to change things. And that's great. If we live in the past in our head, dwell on grievances, we will not move on. We have to accept the past, come to terms with it. It helps us to find an attractive future to look forward to. The Chinese say that the woman is the sky goddess during this period. Experienced and wise. I like that, and that's how we should approach each other. Experienced and wise.
Dear ladies, do what makes you feel good, be an inspiration to others, don't be afraid to take bold steps and actively prepare for the coming years. Maybe right now is the time for what you always wanted to do, but there was always something more important. Is it a trip to Africa? Do you want to start learning Japanese or paint a picture? Never forget your childhood dreams, you can do anything! I know for sure that women can be very happy during this period. It only depends on us what we do for it. We don't have to change, but there is always something to improve towards ourselves. What we turn our energy into is up to us. Then we attract people, situations, experiences into our lives according to our chemistry. Life itself is our wealth.
Nela Boudová is an actress and now also a life coach. She organizes workshops for women, such as No Time for Average - Let's Start Living Your Dream Life. Coaching had already interested her in how far thought processes and exercises can move a person in their thinking and approach to life. More info at www.nelaboudova.cz.
Summer edition Through the eyes of the fifties or How another Czech woman in her 50s sees it will be published for eight weeks. You could already meet here with model Tereza Maxová, writer Martina Formanová, Lidmila Kábrtová, actress Kamila Špráchalová, doctor Kateřina Cajthamlová or journalist Markéta Grosmanová. Before Lucie Šilhová takes over the reins again on August 29, you can also look forward to the moderator Ester Janečková.
https://www.world-today-news.com/through-the-eyes-of-50-year-old-nela-boudova-if-what-they-say-about-women-50-is-true-im-going-to-kill-myself-at-the-same-time-we-are-goddesses/?feed_id=2575&_unique_id=62ffaa2044f99