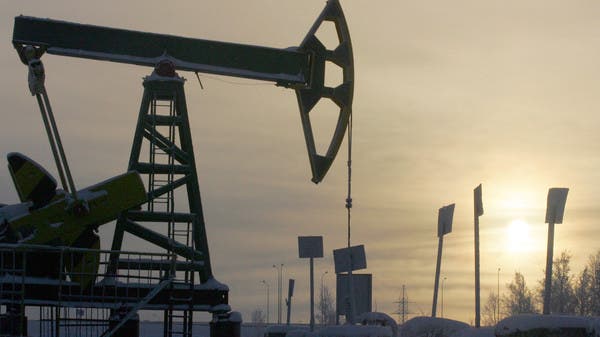 Oil prices rose in the trading session on Friday, amid expectations that OPEC + will discuss production cuts at its meeting on the fifth of September, despite concerns about "Covid-19" restrictions in China andThe weakness of the global economy cast a shadow over the market.
Brent crude futures rose 66 cents to settle at $93.02 a barrel, while US West Texas Intermediate crude futures rose 26 cents to settle at $86.87 a barrel.
Both benchmarks fell 3% to their lowest in two weeks in the previous session. Brent recorded a weekly decline of 7.9%, while West Texas Intermediate crude fell 6.7%, according to Reuters.
A weekly chart shows that US crude futures surpassed last week's high and have since fallen back to close below that level. This is a sign of a downward trend, says Elie Tesfaye, chief market analyst at RGO Futures in Chicago.
"When you cross the one-week high and the one-week low and then close lower, it's a downtrend, it's a sign of weakness, and that tells you it's a weak market," he said.
The OPEC + bloc, which includes the Organization of the Petroleum Exporting Countries (OPEC) and its allies led by Russia, is scheduled to meet on the fifth of September against the backdrop of an expected decline in demand, although Saudi Arabia says that supplies remain limited.
Three sources from OPEC+ said that the organization will likely keep its oil production quotas steady in October at Monday's meeting, although sources do not rule out production cuts to support prices that have fallen from very high levels this year.
OPEC + this week revised its market forecast for this year and now expects demand to fall short of supplies by 400,000 barrels per day, downgrading to a previous forecast of 500,000. OPEC + expects a deficit in the oil market in 2023 of 300,000 barrels per day.
Meanwhile, Iran said it had sent a response "based on" US proposals aimed at reviving Tehran's 2015 nuclear deal with world powers. The United States gave a less positive assessment.
Analyst at Price Futures Group, "Phil Flynn", said that this news made some investors doubt that there is an imminent agreement, which supports oil prices.
He added, "There is less confidence that we will get an agreement with Iran and this leads to short selling."
The Group of Seven finance ministers agreed on Friday to cap Russian oil prices, but revealed few new details about the plan to reduce the revenues that fund Moscow's war in Ukraine while keeping oil flowing to avoid price hikes.
Investors remain concerned about the impact of the new "Covid-19" restrictions in China. Last Thursday, the Chinese city of Chengdu ordered a shutdown that harmed manufacturers such as Volvo.
https://www.archyde.com/brent-drops-8-in-a-volatile-week-with-the-expectation-of-the-opec-meeting/?feed_id=4215&_unique_id=632fecbd8295e