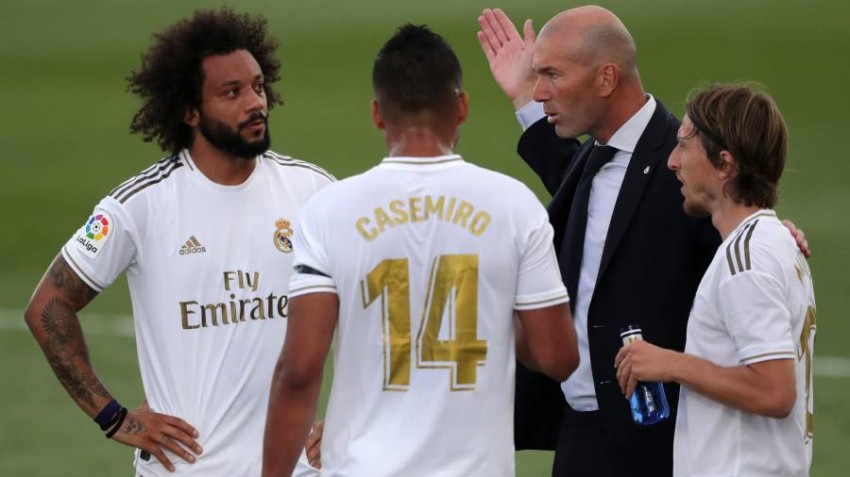 Many English Premier League clubs succeeded in concluding many strong deals before the summer transfer window closed for the 2022-2023 season, to strengthen their ranks with the best elements, so that the summer Mercato ended on Friday morning, September 2, 2022.
With the end of the summer Mercato, a number of stars failed to get a chance after the transfer window was closed and they did not have any contracts with any team, most notably the Brazilian full-back Marcelo and the sniper striker Diego Costa.
In this report, we review the most prominent football stars who are not associated with any club after the end of the transfer market period.
Brazilian full-back Marcelo
Brazilian left-back Marcelo is the most prominent player who has not moved to any club this summer since he left Real Madrid for free.
The 34-year-old has been linked to many clubs, such as Leicester City, who recently denied the news of his signing.
Diego Costa
Diego Costa is among the players looking for a new club after being abandoned by Brazilian club Atlético Mineiro at the end of last season.
The 33-year-old Brazilian player has been linked with a return to La Liga.
Juan Mata
Juan Mata, the veteran playmaker, has not joined any team yet since he left Manchester United at the end of last season (2021-2022).
Mata, aged 34, was confined to the bench with United in the last period, before deciding to leave the Red Devils after 8 years.
Goalkeeper Loris Karius
Goalkeeper Karius is looking to sign with a new team, after he left the Reds at the end of last season.
Karius has been Liverpool's second goalkeeper since signing him in the summer of 2016.
Daniel Sturridge
Sturridge is now a player without a contract, despite his long career, having played for Manchester City, Chelsea, Liverpool, West Bromwich Albion and Trabzonspor of Turkey.
Fabian Delph
Fabian Delph has not joined a club since he left Everton at the end of last season.
The 32-year-old English player did not receive any offers, knowing that he moved to Everton in 2019 from Manchester City.
Ross Barclay
Chelsea terminated his contract with Barkley a few days ago, leaving the 28-year-old without a club.
The English player joined the Blues from January 2018, but his level declined, and the London club thanked him this summer.
Josip Ilicic
Atalanta shocked Ilicic by severing his contract this summer, leaving the player alone without a club so far.
The 34-year-old has suffered a lot in the past two seasons from many injuries and other health problems.
Hatem Ben Arfa
The Frenchman, Ben Arfa, of Tunisian origin, is also waiting for his future to be decided after he left Lille as a result of his many problems with the team coach.
The 35-year-old has two previous experiences in the French league, playing in Lyon and Marseille.
Sofiane Feghouli
Algerian Sofiane Feghouli is a free player after he left Galatasaray, Turkey, after his contract with the club expired.
Feghouli is looking to join a new club, especially since there are Arab and Turkish shows in front of him.
https://www.archyde.com/including-marcelo-and-costa-stars-without-a-club-after-the-end-of-the-summer-mercato/?feed_id=4272&_unique_id=6335ff4f8f39a