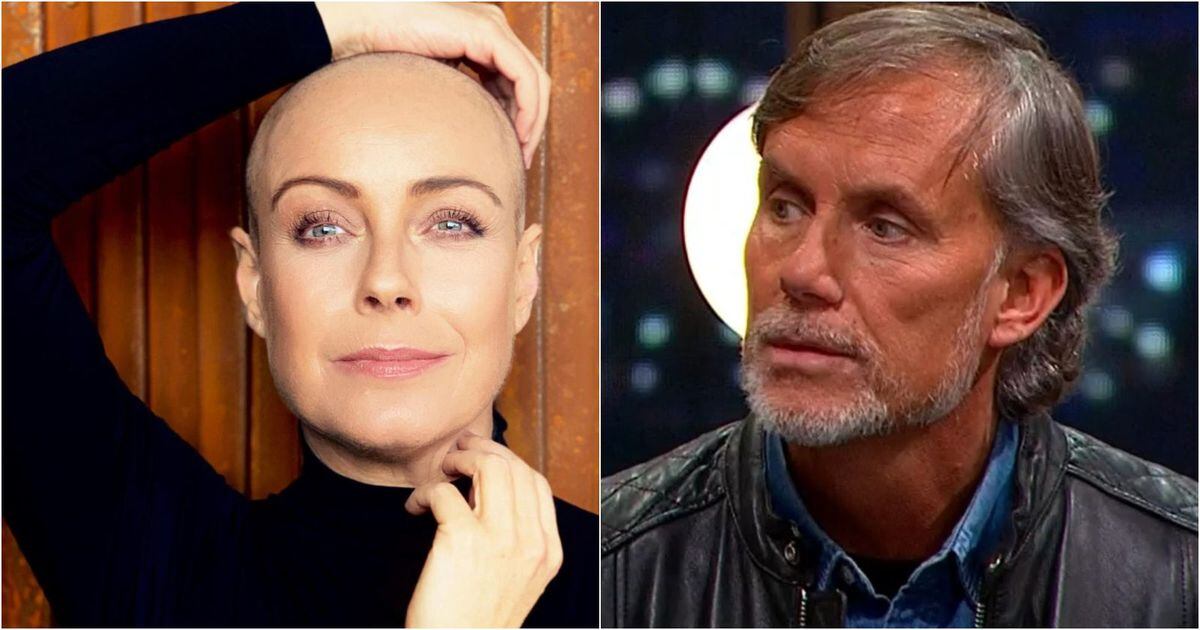 Felipe Vidal referred to the health status of his friend Claudia Conserva, who is fighting breast cancer. The journalist was one of the guests on the program We can talk along with Pamela Díaz, Tita Ureta and Camilo Huerta.
The chapter that was broadcast this Friday was conducted by Julio César Rodríguez, since Jean Philippe Cretton is on vacation.
At the beginning of the program, Julio César showed him the photograph of Claudia Conserva that he uploaded a few days ago, portraying his process against cancer that was detected in mid-July.
"I with Claudia, every day, I saw her every day, and since the disease was diagnosed I did not see her anymore, and when I say I did not see her anymore, never physically again, and I saw her every day for a long time. ", began recounting the face of TV +.
Along the same lines, he confessed that "it was very difficult for me to call her, a lot of Whatsapp, but it took me a long time to call her because she was very sad."
"I feel that when these things happen, one has to try to be empathetic, because the one who is having a bad time is her and her family, not me. Me too, obviously because of a consequence, because I'm fond of her, but it was very difficult for me to talk to her," revealed Vidal.
She also said that she finally decided to call her friend on the phone. "And as always Claudia shoots up, she throws me her sizes, she takes me pal 'noodle, she pry me for a while, which is the classic routine of the conversation we have," she said.
"There is something strange here"
After this, the journalist revealed how he found out about his friend's diagnosis and the concern he had after the cheerleader's husband, Pollo Valdivia, asked him for a favor.
"Claudia uploads a photo to Instagram that she went to take an exam, the classic exam that women take once a year. And I saw it on Instagram because I follow her, "she began by telling her.
Felipe continued recounting that "days later, my friend Pollo, who I work with, told me 'compadre, you can replace me on that day because Claudia has to take some tests,' and I said 'how strange, if Claudia already the tests were done, why are you going to have to do other tests' and I said, there is something strange here".
A few days later, Felipe's daughter told him that Claudia had breast cancer. "It made perfect sense to me, I was very sorry because, let's see, we know what cancer means and everything, but I was sorry for the energy that Claudia has," she said.
"He is a person with a lot of energy and not only that, but he is also always pulling you up. And she is very well, she is fighting and I have all the faith, because I also know her, that she is going to beat this shitty disease anyway, "concluded Felipe Vidal.
https://www.archyworldys.com/it-was-hard-for-me-to-call-her-felipe-vidal-referred-to-claudia-conservas-fight-against-cancer/?feed_id=955&_unique_id=632a9c7d42d98