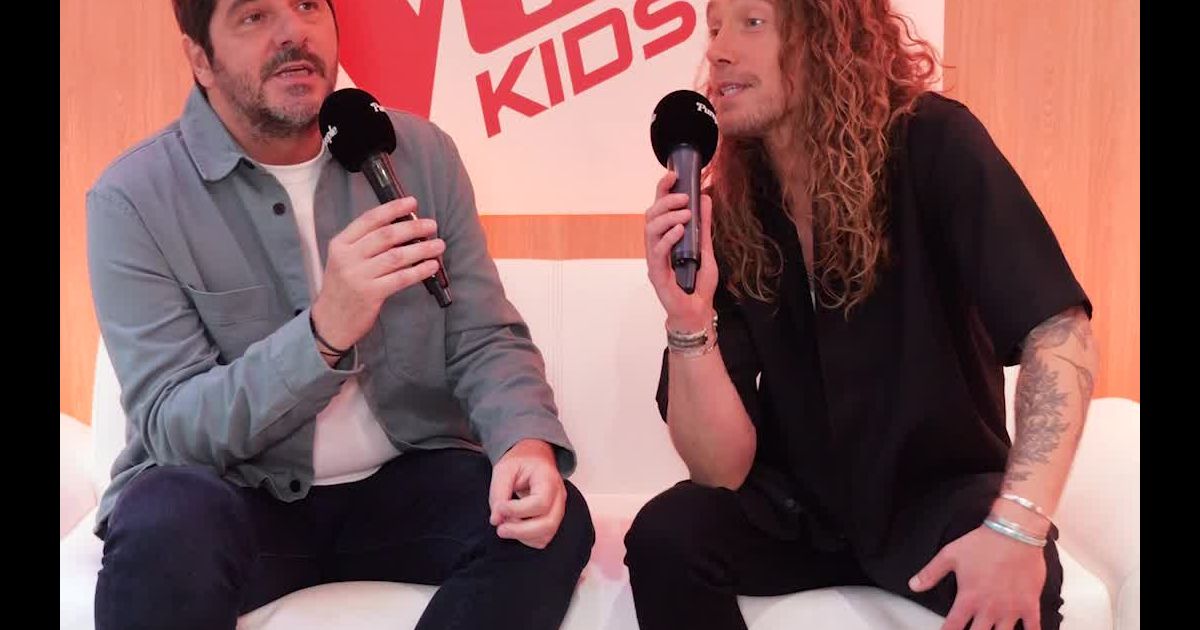 This Saturday August 20, 2022, TF1 is launching the new and eighth season of The Voice Kids. Purepeople.com attended the show's press conference which took place a few months ago in the presence of the four coaches, Julien Doré, Louane, Patrick Fiori and Kendji Girac. They agreed to answer our questions through our interview 10 seconds for.
As a duo, Julien Doré and Patrick Fiori were then able to present this new season of The Voice Kids which looks very promising. "Many, many surprises. You will dive into something incredible where you will forget the relationship to seconds and minutes", dropped Julien Doré. And for his comrade to outbid: "Emotions, passions, surges of comets, of stars, here is an incredible generation. It sings in France, it really sings!"
And as always, especially for Patrick Fiori for whom this was his seventh season, it was a real treat to collaborate with children. "It's not work. It's a common passion, it's something they present to us, it's a birth and we have the chance to witness it", he rejoiced. With other people's children yes, but with their own? Julien Doré and Patrick Fiori who are both fathers revealed what they thought about the idea that their children might want to participate in a day at a tele-hook such as The Voice.
On condition that...
"Me it's yes right away", launched Julien Doré, who became the father of a little boy in March 2021 (and whose first name we do not know). And to emphasize: "Provided that the why is expressed with as much heart as possible. We have a duty as parents to encourage. We need to hear the children express themselves on what they want to do."Patrick Fiori could only agree with his singer friend, even considering that this decision belonged to his children (Sevan born in 2009 and another boy born in 2014, whose first name is unknown). "We are in the transmission with the Kids and if one day it is ours, it will be with great pleasure", he continued. Only thing that could grieve him: that they are treated as "sons of". But if this is avoided, then "Everything will be alright" et, "on the sofa, we will cry".
Check out the full interview in our slideshow.
Exclusive interview that cannot be resumed without the mention Purepeople.com.
https://www.archyworldys.com/julien-dore-and-patrick-fiori-and-if-their-sons-became-singers-their-secrets-excluded/?feed_id=115&_unique_id=6314cf9a5c4a3