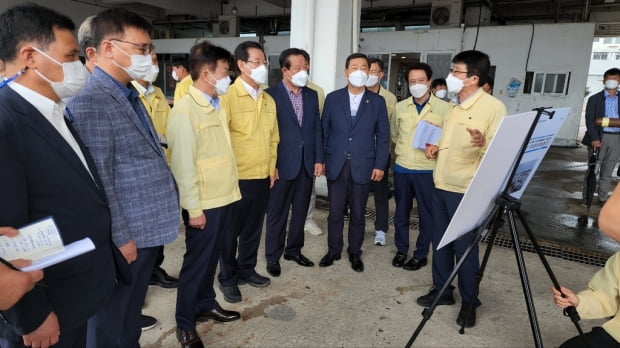 Jeonnam Governor Kim Youthful-rok visited Yeosu on the morning of the 3rd and checked the preparations for the 11th Storm Hinnamno alongside with Yeosu Mayor Jeonggi-myung.
Governor Kim gained a report from the deputy mayor of Yeosu Park Hyun-sik in the functions room of Yeosu Metropolis Corridor and purchased a comprehensive preparing.
Governor Kim reported, "There is concern about flooding in coastal places such as Yeosu Fish Current market and Jungang Market at superior tide.
Make sure you get ready sufficient sandbags and get ready them diligently. "A electrical power outage.
Mayor Jeong mentioned, "We will decrease the destruction prompted by the typhoon by totally inspecting the web-site once once more in the field without slowing down."
Governor Kim and Mayor Jeong inspected the evacuation of fishing vessels from Gukdong Port to Yeosu and preparedness for the aquaculture market.
Yeosu Metropolis will maintain a typhoon reaction meeting chaired by Mayor Jeong on the 4th.
/ yunhap news
https://www.world-today-news.com/kim-young-rok-governor-of-jeollanam-do-inspects-scenario-in-preparation-for-typhoon-in-yeosu/?feed_id=7325&_unique_id=63173e9337215