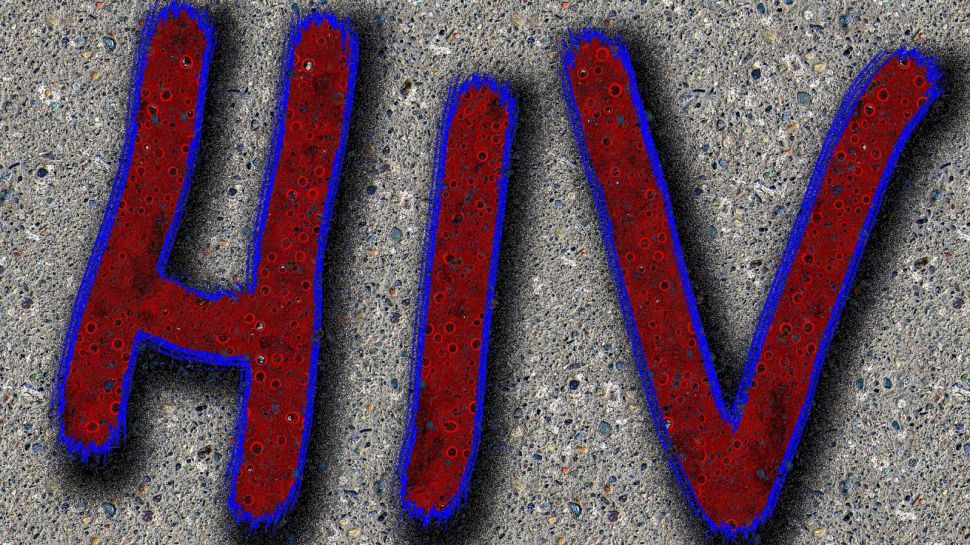 TANTRUM - Countermeasures Commission AIDS (KPA) Bandung announce the case HIV-AIDS is on the rise and dominated by productive age in Bandung.
Between 1991 and December 2021, there were 12,350 people living with HIV-AIDS providing health services in the city of Bandung.
With the details as many as 5,943 of them are residents in the city of Bandung who are 20-29 years old.
"Positive HIV-AIDS cases in the student category reached 6.97 percent or 414 cases. Of which 664 were housewives (IRT)," Bandung City KPA head Sis Silvia Dewi said, writing on Saturday 3. September 2022.
Read also:Mitsubishi prepares Outlander for Eclipse Cross with Ralliart Cosmetics
The highest trigger is from heterosexual relationships or risky sexual behavior nearly 40 percent. Based on the observation from KPA Bandung City, exposure to risky sexual behavior continues to increase.
This trend is different from previous years, Silvia said, the highest exposure to HIV-AIDS was the result of using unsterile instruments or syringes.
"Many people with HIV-AIDS are caused by the use of unsterilized syringes. The number is almost 40 percent, but it has now fallen by 30.9 percent, "said Silvia.
Silvia explained that nearly all Bandung City residents have heterosexual relationships or sexual behavior but are at risk of being exposed to HIV-AIDS.
This makes it very easy for the citizens of Bandung to have the opportunity to be exposed to HIV-AIDS.
Read also:6 Police officers disrespectfully dismissed because of the Ferdy Sambo case
"HIV testing is important so that it does not spread to other people, especially a life partner. By checking out, HIV exposure will only stop for the sufferer," said Silvia.
The number of exposures through heterosexual relationships has increased every year. The reason is that there are still many people who do not realize the importance of coming to health facilities to check for HIV.
Silvia explained that the absence of the initial symptoms felt by people with HIV was another factor for people at risk of infecting other people or even their partner.
"The sad thing is that HIV-AIDS, especially HIV, has no symptoms, so many people who have HIV don't know they have HIV. Finally, people who are infected don't realize that there are housewives who get infected and then get pregnant and eventually have a positive child, "said Silvia.
In order not to continue spreading exposure to this particular infectious disease, KPA Bandung City is trying to educate residents with the 3 Zero campaign.
The 3 Zero campaign is that by 2030 there will be no new HIV-AIDS cases, no people will die and there will be no more negative stigma or discrimination against people with HIV.
"Essentially there are residents who participate in educating the public on how to transmit it and how to prevent it. Because HIV has no symptoms," said Silvia.
Below are data on the spread of HIV-AIDS in the city of Bandung for the period 1991 - December 2021 from 5,943 people living with HIV-AIDS with identity cards in the city of Bandung:
- Private: 31.01 percent
- Self-employed: 15.32 per cent
- Not working: 12.44 percent
- Housewife: 11.18 percent
- Others: 9.45 per cent
- Students: 6.96 percent
- Unknown: 6.49 percent
- Sex workers: 2.53 percent
- Public employees 1.99 percent
- Medical personnel: 0.56 per cent
- Prisoners: 0.50 percent
- Driver: 0.46 percent
- Indonesian National Police: 0.43 percent
- Unskilled labor: 0 per cent

Data on the spread of HIV-AIDS in the city of Bandung up to December 2021 based on the age of 5,943 people living with HIV-AIDS with identity cards in the city of Bandung:

- 0-14 years: 2.76 percent
- 15-19 years: 2.09 percent
- 20-29 years: 44.84 percent
- 30-39 years: 34.16 percent
- 40-49 years: 10.17 percent
- 50 years and over: 4.21 per cent
- Unknown: 1.78 percent
https://www.world-today-news.com/many-productive-age-exposures-to-hiv-aids-bandung-citys-kpa-record-throughout-1991-2021/?feed_id=6994&_unique_id=631662e726f61