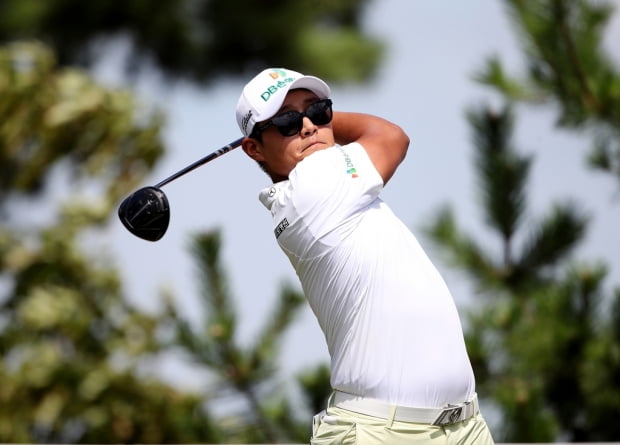 Seo Yo-seop (26) solidified his solo system at the KPGA Korean Tour LX Championship (total prize money of 600 million won) and was about to win two consecutive championships.
In the third round of the tournament held at Island CC (par 72, 7,269 yards) in Ansan-si, Gyeonggi-do on the 3rd, Seo Yo-seop cut out 6 birdies without bogey and hit a 6-under-par 66.
Seo Yo-seop, who hit 18-under 198 in the interim total, took the lead by 8 strokes ahead of tied second-placed Han-mil Han (31) and Cha Kang-ho (23, over 10-under 206).
At the Bodyfriend Phantom Robo Gunsan CC Open, which ended in Gunsan, Jeollabuk-do on the 28th of last month, Seo Yo-seop, who reached the top after the third overtime and achieved four victories in the tour, continues to rise in this tournament.
On the first day, he took the lead by driving a 9-under par, and in the second round, he took the lead by three strokes in the tie for second place.
If Seo Yo-seop also lifts the trophy in this tournament, two consecutive winners will be announced on the Korean Tour after 2 years after Hedges Golf KPGA Open and Kim Han-byul (26) of the Shinhan Donghae Open in September 2020.
In addition, Seo Yo-seop is also aiming for the second wire-to-wire win of the season following Kim Bio (32), 2 wins on the Korean Tour this season, and Bae Yong-joon (22) of the Honors K/Solarago CC Han Changsang Invitational in July.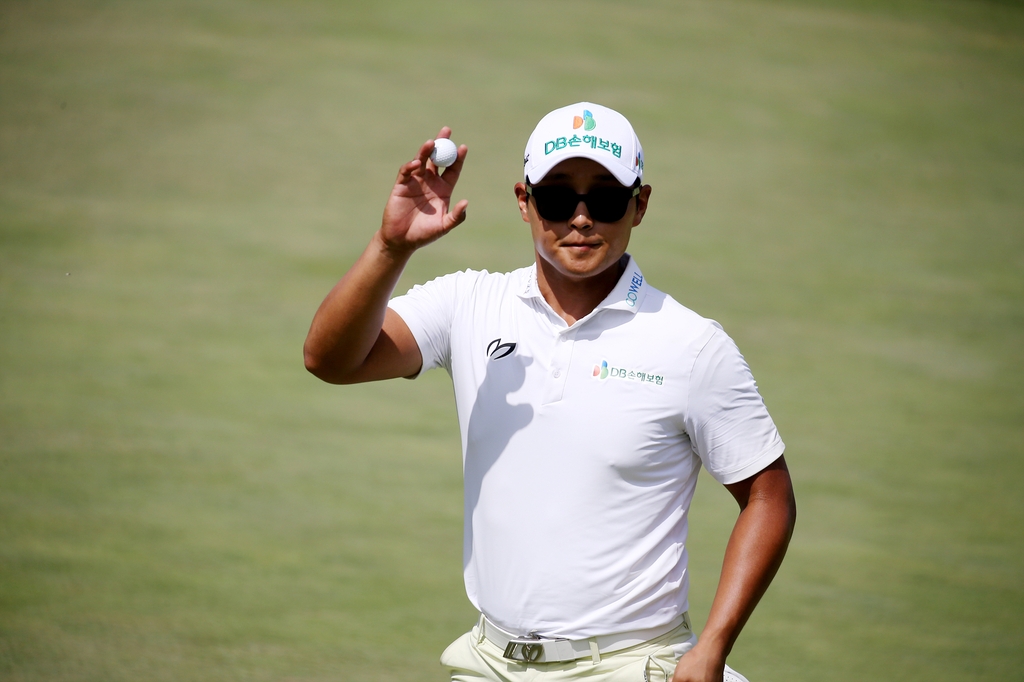 On this day, Seo Yo-seop wrote the Daily Best with a relentless game that reduced three strokes each, including consecutive birdies on the 8th to 9th holes and the 16th to 17th holes, and outrun the pursuers.
He said, "There were several crises in the first half, but it was a great help to keep the flow going in the second half.
The tee shot and putt were better than yesterday," he said, "I played calmly without paying attention to the difference in at-bats."
Seo Yo-seop said, "I found out through an article that the winner of the last two competitions in a row was Kim Han-byul.
It's not easy, but I think it's great." "My friend did it first, so I want to do it too.
I will not miss the opportunity as my confidence has risen."
Han-mil Han reduced four strokes and Kang-ho Cha reduced three strokes to leap to second place, but the difference in strokes with Seo Yo-seop was so large that he left a difficult chase on the last day.
Yoon Seong-ho (26) and Kim Tae-ho (27) tied for fourth place (9-under 207 strokes), while Huh In-hoe (35), Ham Ham-woo (28), and Shin Sang-hoon (24) were tied for sixth place (8-under 208 strokes).
Tae-Hoon Ok (24) and Tae-Hee Lee (38) are tied for ninth place (7-under 209).
Bio Kim finished the third round with a tie for 30th (3 under par 213 strokes) and Hanbyul Kim tied for 37th (2 under par 214 strokes).
/yunhap news
https://www.archyde.com/overwhelming-yo-seop-seo-lx-championship-3r-8-strokes-solo-2nd-straight-win/?feed_id=4127&_unique_id=63263c1d8f029