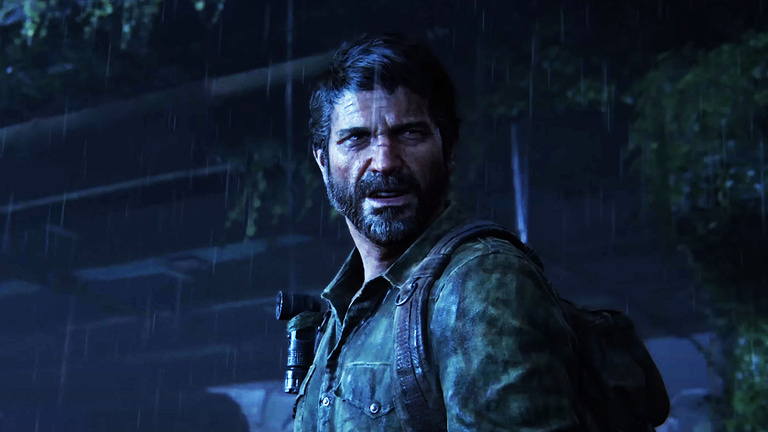 We hope you have enjoyed the holidays as it should be because, alas, the month of September often rhymes with back to school. Often. If this is not your case, you have a good chance and if it is, rest assured: your PS5 is about to welcome a lot of super interesting games. It's just below.
Summary
The Last of Us Part I

JoJo's Bizarre Adventure All Star Battle R

Train Sim World 3

Steelrising

Metal: Hellsinger

SBK 22

Soulstice

Session

TUNIC

Valkyrie Elysium

Goat Simulator 3

FIFA 23
The Last of Us Part I
The month of September begins very, very strong with neither more nor less than one of the most awaited games of this end of the year: the PS5 remake of the sumptuous The Last of Us. Originally released in 2013 on PS3 then quickly remastered on PS4, this gripping dramatic story is absolutely a once in a lifetime experience: for once, it's a complete technical overhaul with 3D models and environments completely reworked from scratch, modernized gameplay, a bunch of additional options, next-gen graphics, even more emotions during cutscenes... not to mention the specificities specific to the PlayStation5 such as haptic feedback and the adaptive triggers of DualSense or 3D Audio. In short, the ultimate version of a cult game: it's up to you to see if you're ready to spend the full price to experience it fully.
Pre-order The Last of Us Part I on PS5 at €57.99 instead of €79.99
---
JoJo's Bizarre Adventure All Star Battle R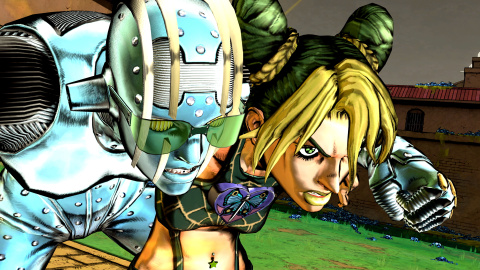 10 years after its arrival on PlayStation 3, this punchy fighting game is back in an ultimate edition on home consoles, and as much to say that there is plenty to do. On the program: fifty different characters from the famous franchise, skills to choose from to optimize your combat, a slightly updated and better oiled gameplay, various and varied game modes (like the All-Stars Battle mode allowing you to relive the events of the anime or the versus mode with 1v1, 2v2 and even 3v3)not to mention a nice graphical smoothing. In short, there is plenty to do, we told you.
Pre-order JoJo's Bizarre Adventure All Star Battle R on PS5 for €44.99 instead of €48.58
---
Train Sim World 3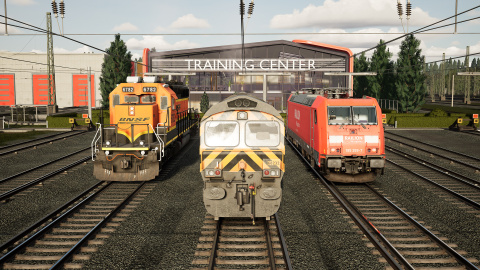 Coming from a series which, out of the blue, is beginning to date and to master its formula extremely well, Train Sim World 3 is neither more nor less than a simulation of a railway worker. With a first-person view, we will therefore have to drive trains and bring them to safe harbors by opting for dozens and dozens of routes, including necessarily some new ones for this new iteration. The same goes for the trains themselves, which are even more numerous. Oddly addictive, this is the kind of game with a much larger community than you'd think and here its even more generous content and authenticity make it a title to watch closely. And for the uninitiated, a whole new mode is offered so that you can learn how to get by gently. And why not, after all.
---
Steelrising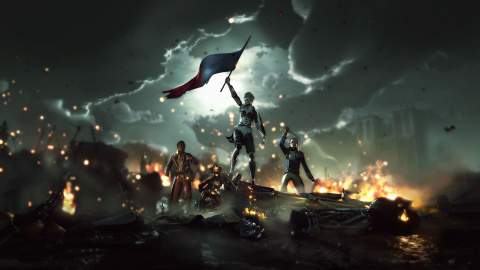 A solid Souls-like action-RPG that we've been staring at for quite a while. And for good reason: its context takes place in the middle of the 18th century in France, when Louis XVI persists in sending horrible automatons on the population. The French Revolution then takes place and in this bloody and fantastic bazaar, the player slips into the skin of Aegis, the queen's bodyguard. Its very atypical, dark and fascinating universe as well as its promise of demanding action make it one of the releases to watch closely for the month of September. Moreover, the set is developed by Spiders and published by Nacon, two French companies.
Pre-order Steelrising on PS5 for €59.90
---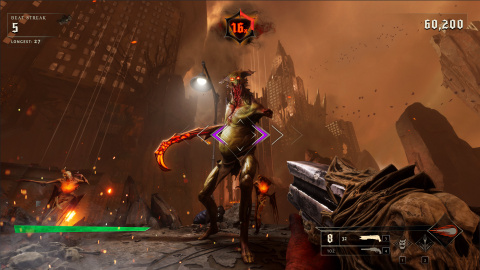 If you like big metal that stains and beat demons in a satanic and post-apo atmosphere, then already, you are probably a fan of Doom and we congratulate you. This is precisely what you should pay attention to Metal: Hellsinger, a very naughty FPS in which the protagonist, inhabited by an uncontrollable thirst for revenge, will attack the forces of hell with great shotgun blows and other joys. Its rather original particularity - because yes, it takes one to avoid being accused of plagiarism - is that its fast-FPS side also mixes with the "musical" game. It will thus be necessary to shoot in rhythm with the soundtrack and the more we manage to synchronize with the OST (heavy metal that stains, we remind you), the more it intensifies and the more powerful we become. . Un concept that promises chaotic action and that, we like.
---
SBK 22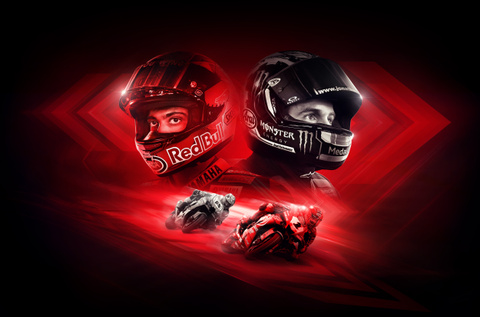 If you like motorsports, then maybe SBK 22 will hold your attention: this is a cult franchise that, surprisingly, has been out of the running for ten years. 2022 thus signs its big comeback and here is what deserves a serious look at its proposal : a big solo mode with the official WorldSBK 2022 championship with twenty-four drivers and twelve stages, authentic race weekends (with three days of free practice, races and various situations), great management of his bike with the possibility of optimizing it in depth, an AI that we are told is revolutionary thanks to a data collection system… without forgetting the multiplayer. In short, a promising simulation that we can't wait to discover from this month of September 2022.
---
Soulstice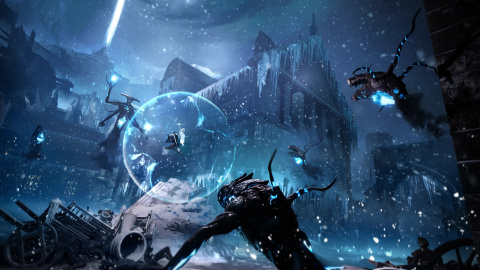 This beat 'em up that might well remind Devil May Cry at certain times takes place in a gloomy universe, where we control two sisters, Briar and Lutes, reincarnated in the form of a chimera. Together, she has extraordinary power and resistance and will go and fight the Specters, ferocious creatures who manage to cross the "Veil" to attack the Sacred Kingdoms of Keidas. In short, you will have understood it but the universe of this Italian production (eh no, it is not Asian) promises to be frankly sought after and it is necessarily a good argument. In addition, its unbridled action is based on a sharp gameplay that we are promised rich, with also a little exploration in the key. Interesting, right?
Pre-order Soulstice Deluxe Edition for €44.99 on PS5
---
Session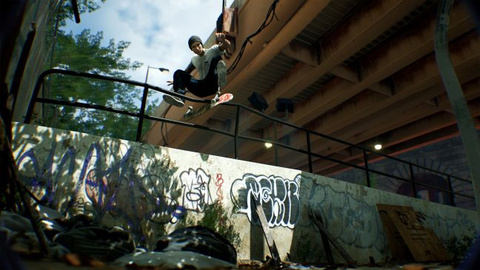 Since Skate disappeared from the surface in the last decade, some have tried to replace it and Session is one such pretender to the throne: after years of early access on PC, final release is finally slated for this month on PC and next-gen home consoles. We are therefore on a skate game whose open world can be traveled freely using your board and your imagination, a myriad of tricks being offered. We will emphasize the very authentic aspect with a "fish-eye" type camera and precise gameplay based on the following concept: each stick of the controller represents a foot, which we will have to learn to manage to perform tricks. Note that Session is defined as a game "by skateboarders for skateboarders", which does not necessarily make it ultra-accessible... but no less integrated.
---
TUNIC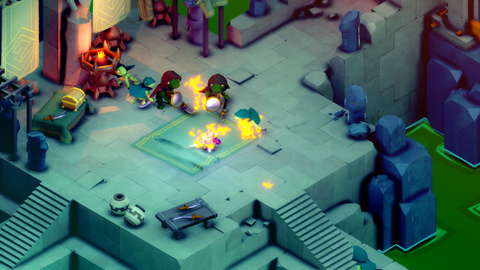 First released as an Xbox exclusive earlier in the year, TUNIC will finally arrive on Sony's console in September and to be honest, it's great news : it is a fantastic surprise taking the form of an action-RPG in isometric view, very largely inspired by the formula The Legend of Zelda. As a reference, there is worse and besides, everything this game, developed by a Canadian named Andrew Shouldice, does really well. It's beautiful, addictive, cute and there are even Darl Souls vibes: in short, it's a future must-have for the PlayStation Store. We can only advise you too well, he who collected the nice score of 17/20 in our columns.
---
Valkyrie Elysium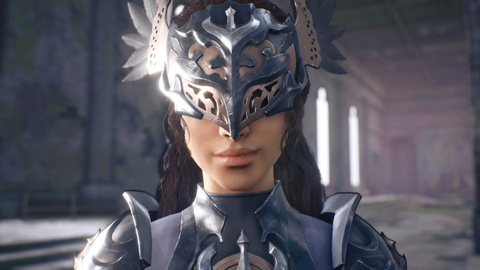 We've known the Valyrie series for its J-RPGs for quite a while, but this opus Elysium will come to change the situation: this time it's a nag action game, very punchy in which RPG mechanics will be added. It embodies an apostle of the god Odin, responsible for fighting big bad guys and, ideally, avoiding the Ragnarok which threatens the whole world. On the gameplay side, we are therefore on something that takes the guts with a combo system, allowing you to fill a "divine arts" gauge, powerful techniques that are damn spectacular. We can also improve our weapons and our combos, while the artistic aspect is not forgotten with in particular a soundtrack produced by the respected Motoi Sakuraba.
Pre-order Valkyrie Elysium at €59.99 instead of €69.99 on PS5
---
Goat Simulator 3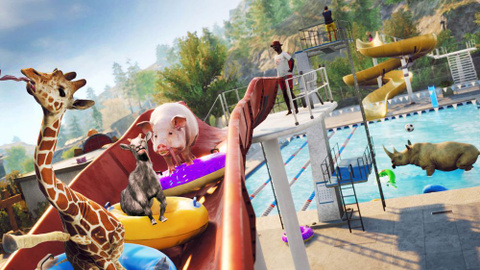 We honestly don't really know what it's going to give, but the marketing campaign is in any case going all out so that we hear about it as much as possible: could it be that the budget injected allows for a slightly more polished experience? It's still too early to know, but from what we know, the game looks totally crazy with a constant second degree and recurring nonsense. As a reminder, we take control of a goat among many species available with various objectives, always with the aim of putting a huge mess. The game is playable solo but also in online cooperation, up to four : there is also an extensive customization (and WTF) of our goat, the availability of several weapons, collectibles everywhere... To clear your mind after a hard day, Goat Simulator 3 could well be the game ideal. Maybe.
Pre-order Goat Simulator 3 for €24.99 on PS5 at Amazon
---
FIFA 23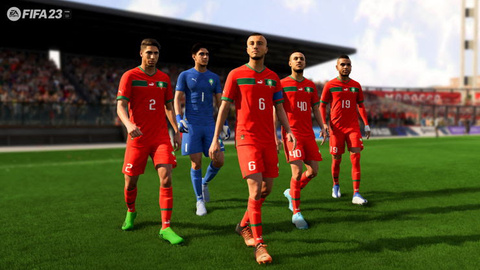 We are entitled to it every year and for 2022, it will therefore fall on September 30: Electronic Arts will deliver its mastodon FIFA 23. So, what's new for this umpteenth vintage? Even deeper technology thanks to HyperMotion2, allowing deep realism, but also all teams and licenses updated with in particular women's clubs. PSo to speak, there are 19,000 players, 700 teams, over 100 stadiums and over 30 competitions. Not to mention the FUT mode. With that, you should hold out until next year without too much trouble.
Pre-order FIFA 23 at €63.98 instead of €79.99 on PS5
---
This page contains affiliate links to some products that JV has selected for you. Each purchase you make by clicking on one of these links will not cost you more, but the e-merchant will pay us a commission. Learn more.
https://www.archyde.com/ps5-the-12-games-to-watch-in-september-2022/?feed_id=4265&_unique_id=6335565f23d3f