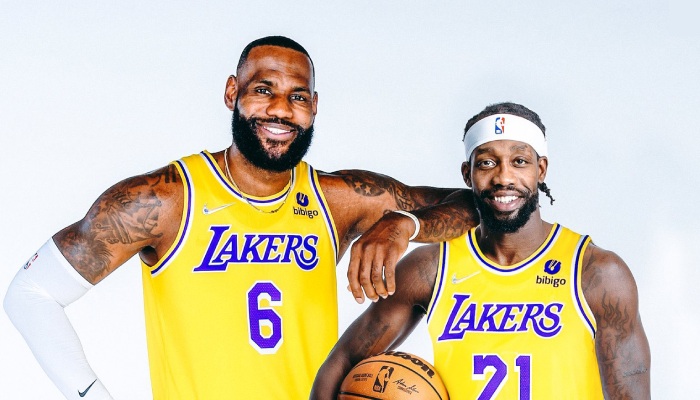 After a hectic offseason but which did not tick all the hoped-for boxes, the Lakers are approaching training camp with a revamped roster but still articulated around the Big Three which failed last year. What major 5? What rotations? The Athletic took stock, in order to see much more clearly.
At the end of one of the most pathetic seasons in franchise history (33-49 record, 11th place in the West), the Lakers knew full well that they had to put a big sweep in front of their gate. This has partly been done, with the departure of many players and the arrival of interesting replacements such as Lonnie Walker, Juan Toscano-Anderson or Patrick Beverley. The elephant in the room? Russell Westbrookstill there despite management's desperate efforts to get him to leave.
Don't let Jeanie Buss' recent compliment to the point guard fool you: the Brodie is persona non grata in the city of angels, after his association with LeBron James and Anthony Davis turned into a total fiasco, with little or no complementarity. Despite everything, the weeks pass, RussWest is still there, and according to several journalists, the Lakers are beginning to integrate the possibility that the former Thunder is indeed there at training camp.
The Lakers' likely lineup for the upcoming season
In the event that a trade does not materialize, The Athletic understands that the major 5 proposed by the illustrious Californian franchise would be the following:
With the exception of Thomas Bryant, who has only played 37 games over the past two seasons, this is the same lineup as last year. Not really reassuring, especially since the bench does not seem to have exceptional guarantees. Take a look below: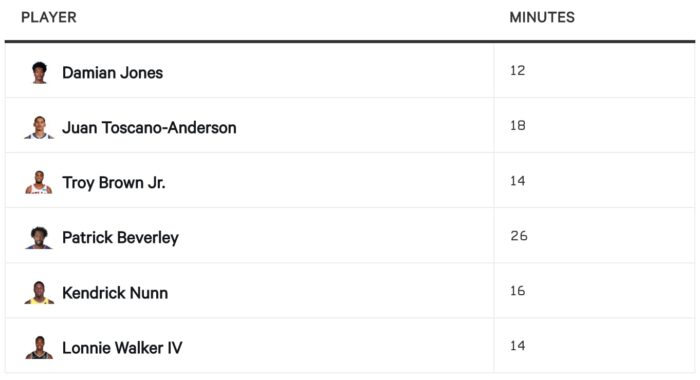 The addition of Patrick Beverley, who some insiders believe could be partnered with Westbrook in place of Reaves, is bound to be good. The other players on the bench, on the other hand, do not seem to be a very terrifying squad for the league's most seasoned franchises, and it seems that Darvin Ham's troops clearly lack the depth to last 48 minutes against the Warriors, Bucks and consorts… So what to do? A Westbrook trade remains under review, but in the event of the status quoit will be necessary to be satisfied with these rotations above.
If the Lakers have restored some order in the house and have above all breathed fresh blood, it is difficult to imagine this workforce being built to tickle the best teams in the league. Moreover, the Angelinos are not considered among the favorites for the title by any specialist at the moment. And given the lack of complementarity of the major 5 and the relative weakness of the bench, nothing surprising...
https://www.archyde.com/the-starting-5-and-the-probable-rotation-of-the-lakers-revealed/?feed_id=4220&_unique_id=633062c657692