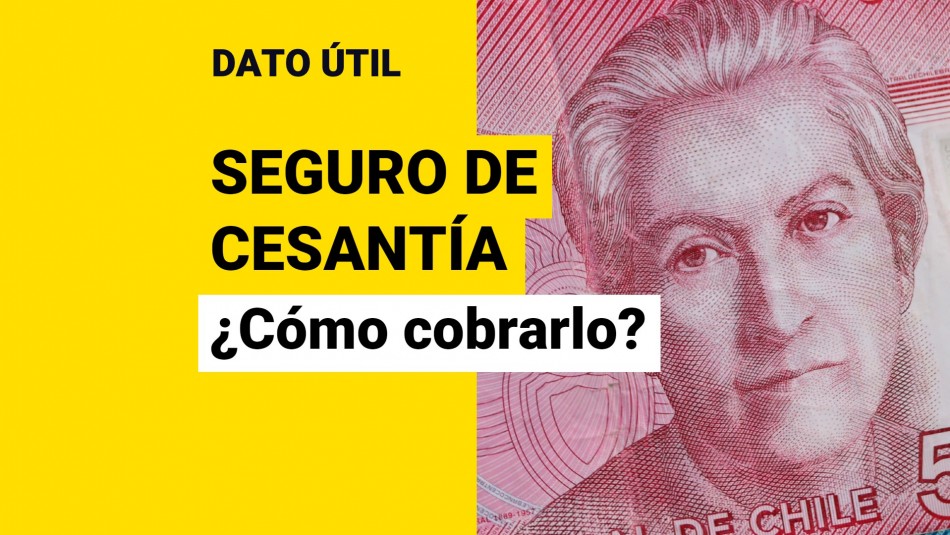 20 ag. 2022 - 15:00 hrs.
There is no doubt that the main fear of a worker is losing his job, but when that moment arrives, there are benefits that can be accessed until he finds a new one.
One of them is the Unemployment Insurance, a benefit in charge of the Unemployment Fund Administrator (AFC) and protects those who have had an indefinite, fixed-term contract, or for work or services, provided that their contracts are governed by the Code from work.
Each worker affiliated with the AFC has a Individual Unemployment Account (CIC) and, when you lose your job, you can withdraw the money accumulated in that account, through monthly transfers.
All about Unemployment Insurance
How to collect Unemployment Insurance?
Payment can be made at the branches of the Unemployment Fund Administrator (AFC) or through the entity's website. To do so, the applicant must go to www.afc.cl and click on "Virtual Branch"option "Affiliates". Then, you must enter with the RUT and password of the AFC or with the Unique Key.
Once the data has been entered, the user will access their profile, where they can find out the total balance they have accumulated. At the top is the option "insurance collection"which provides information on the savings withdrawal process.
Read the information, click on "request insurance payment" to access a form that must be filled out with the date of termination and the reason for dismissal. Subsequently, the system will display a simulation of the insurance collection and the amount to be received each month.
The last stages consist of attaching the document(s) proving the termination of the employment relationship and submitting the bank details for the transfer of the insurance amounts. Finally, you must read and accept the affidavit to finish the Unemployment Insurance application process.
How many payments will I receive?
People who have their AFC Individual Unemployment Account can receive between 1 and 13 monthly payments Unemployment Insurance, as long as the balance in your account allows it.
In case the balance is insufficient, you can opt for a supplement financed with the Solidarity Unemployment Fundif the requirements are met.
The first payment of the Unemployment Insurance corresponds to 70% of the average:
If you had a permanent contract: 6 last remunerations before the date of termination of the employment relationship.
If you had an indefinite contract: 12 last remunerations before the date of termination of the employment relationship.
From the second payment, the amounts decrease in the following order:
Second payment: 55% of the average salary.
Third payment: 45% of the average salary.
Fourth payment: 40% of the average salary.
Fifth payment: 35% of the average salary.
Sixth paid or higher: 30% of the average remuneration until the balance of the account is exhausted.
All about Terminated Benefits
https://www.archyworldys.com/unemployment-insurance-how-to-collect-it-and-how-many-payments-will-i-receive/?feed_id=1285&_unique_id=633668e6202c7