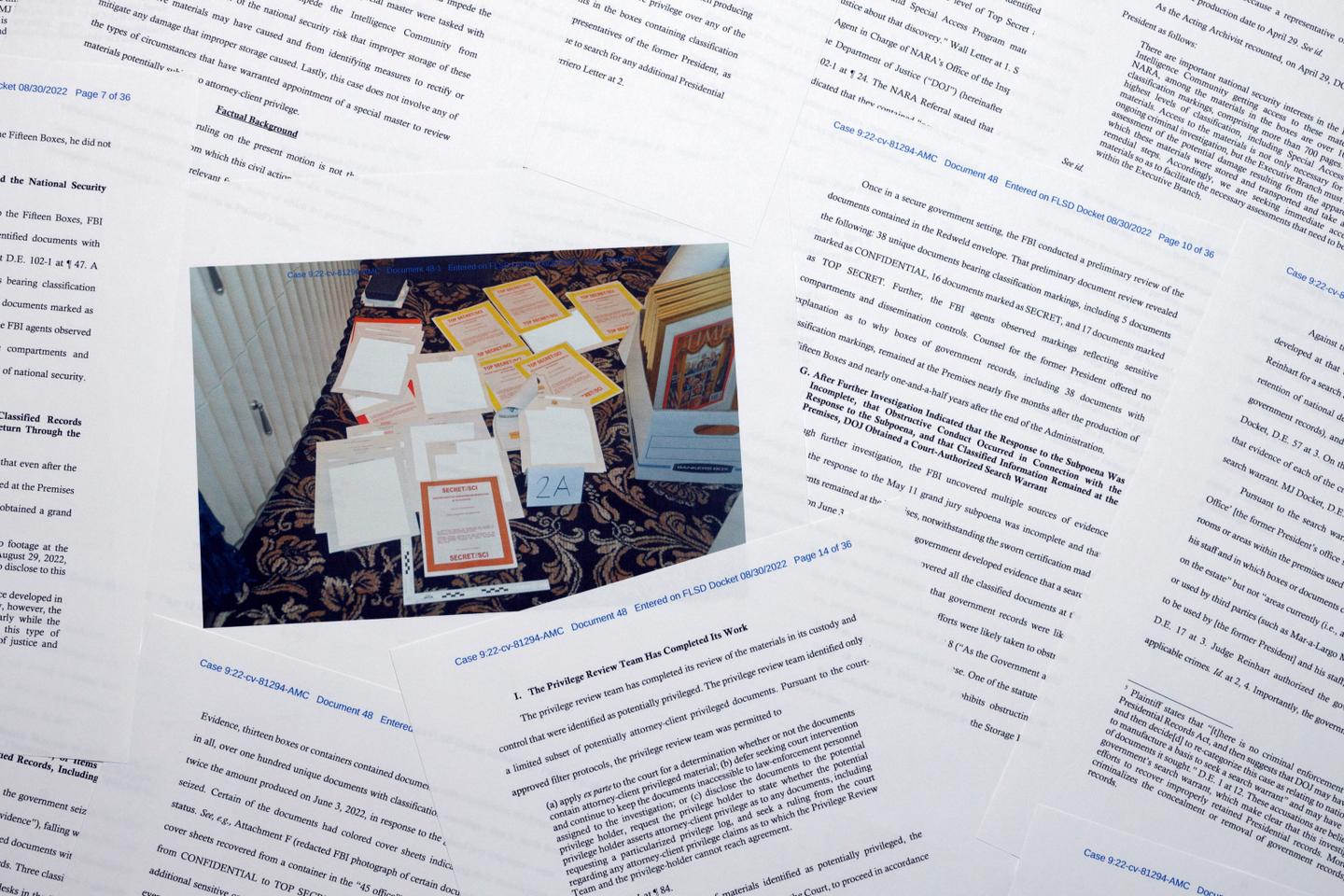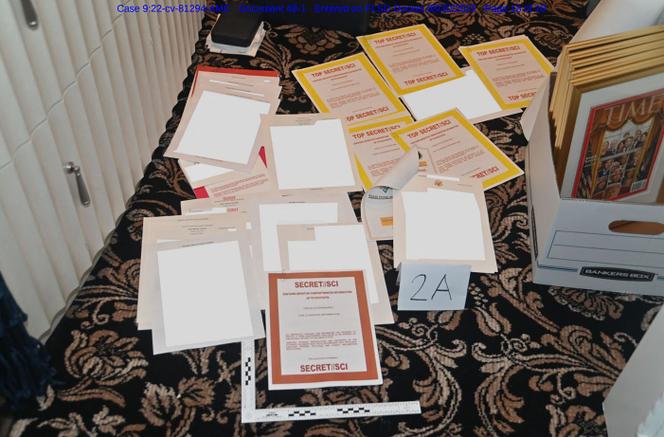 Doubts and questions are mounting over the highly classified government documents that former US President Donald Trump took home at the end of his term.
A detailed inventory of the material seized at the residence of Mar-a-Lago (Florida), published Friday, September 2, shows that the FBI agents notably found several dozen empty files marked "classified" in the office of Donald Trump, this which may suggest that sensitive documents may have been lost or destroyed.
This list compiled by the Department of Justice reveals the contents of thirty-three boxes and crates recovered from Donald Trump's office and from a storage room in Mar-a-Lago during the August 8 search. Although the inventory does not describe the contents of the documents, it does show the extent to which classified information – including "top secret" documents – was hidden in boxes, and mixed with newspapers, magazines, clothing and other personal items.
The document also shows that Mr. Trump had kept more than 11,000 secret, state-related unclassified documents. Tells him he has the right to keep them, but they legally go to the National Archives. Among the texts seized during the police operation, there are eighteen documents classified as "top secret", fifty-four "secret" and thirty-one "confidential".
"Probably good evidence"
Donald Trump's former attorney general, Bill Barr, said on Friday that the FBI's spectacular search of the former US president's home seemed justified, and that the authorities appeared to have "good" evidence of an attempted obstruction on his part. Donald Trump is under investigation for a potential violation of the Espionage Act
"For them to get to where we are today, they probably have good evidence"said on Fox News, Mr. Barr, gone from supporter of the former president to detractor. "If they clearly have the president moving things around, hiding things in his office, and telling people to hide things from the government, they may be inclined to bring this case" in court, he added.
"I think the driving force behind all of this from the start was the pile of classified information that was at Mar-a-Lago"did he declare. "People say it was unprecedented"he continued about this search. "Well it's also unprecedented for a president to take all this classified information and put it in a country club"he added, scathingly.
But if he called it "senseless" and "inexplicable" Mr. Trump's behavior regarding the documents, however, Mr. Barr said he hoped the department would not indict him, " given that he is a former president and given the state of the nation".
Donald Trump replied, in a message on his social network Truth Social. "Former Attorney General Bill Barr was fired long before I left the White House"wrote the former Republican president.
https://www.archyde.com/classified-files-were-found-empty/?feed_id=4367&_unique_id=63403c25de5e6