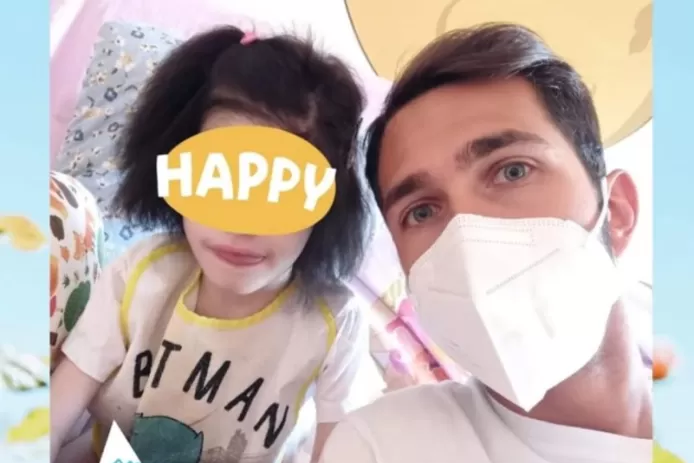 A serious case of child neglect has come to light in Naples. Social workers have found a 9-year-old child in a serious state of malnutrition, with fractures in her arms and legs and a deformed spine. Moreover, the girl they named 'Elsa' cannot speak, has never been to school and has never slept in a bed. The tragic story shocks Italy.
Elsa was named by the social workers after the princess from Frozen to protect her identity. Until recently, the girl had never slept in a bed. She spent all her nights lying on the floor, one of the reasons her back has become disfigured.
Survive on milk and cookies
The child was never properly fed. She could only survive because her younger siblings brought her leftovers from a few meals and the occasional milk and biscuits. She is severely malnourished.
When Elsa was rushed to Santobono Hospital in Naples, the doctors found not only that the child could not speak or chew, but also that she had fractures in all four limbs. Dislocated fractures that have never been treated and are likely caused by abuse.
The girl will often have to return to the hospital in the near future to determine whether the cause of her disability is congenital or due to the abuse she has undergone.
"New discovery every day"
Meanwhile, Elsa resides in 'La casa di Matteo', a non-profit organization in Naples that takes in sick children when they don't have a family to care for them. There, the girl is now assisted by health workers and experienced educators.
"She starts interacting with others and smiling, looking around, sleeping and eating. All this may seem normal, but after what she's been through, it's a victory," said Marco Caramanna, president of the organization. "Every day we discover something new about Elsa."
"She has suffered indescribable violence since birth," said Luca Trapanese, alderman for Welfare in Naples. He thanks the social workers who take in the girl. "Not just because of me, but because of the whole community."
Never reported anything
What is perhaps as unbelievable as Elsa's abuse is that no one has noticed in nine years, Caramanna believes. "The school made no mention of truancy, even though the girl never attended school. The health care system has made no mention of her being unvaccinated. Even the pediatrician never visited the little girl."
The chairman of the shelter also lashes out at the various authorities that have not taken their responsibility. "Elsa's case could have been discovered earlier, there's no doubt about it. The entire network that should help children lead a better life has been absent. If all authorities had done their job, this matter would probably have come to light sooner and we would not be faced with such a tragic situation today," said Caramanna.
Here is inserted content from a social media network that wants to write or read cookies. You have not given permission for this.
https://www.archyworldys.com/girl-9-cant-talk-barely-got-food-and-never-slept-in-a-bed-italy-shocked-by-severe-child-abuse/?feed_id=1426&_unique_id=633b08ac3f9df