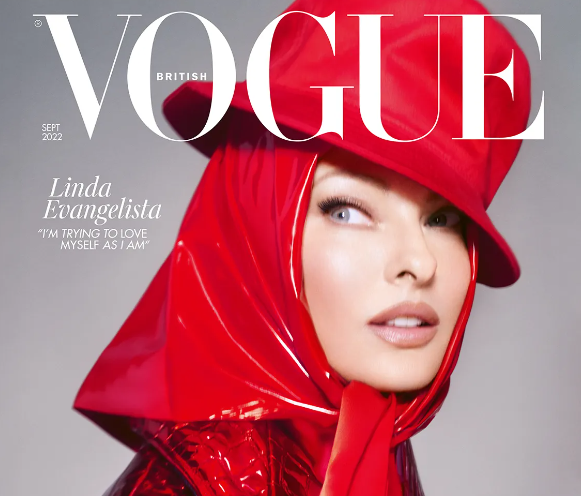 Linda Evangelista (57) graces the cover of the September edition of fashion magazine again Vogue. She lived a hermitage for years after a missed beauty treatment that 'disfigured' her body.
"That's not my jaw and neck in real life," Evangelista says of the shoot. 'I can't walk around with tape and elastics everywhere. I try to love myself as I am.'
All the photos in the magazine show the front of her face. Her neck, ears and hair remain covered.
Linda Evangelista was once one of the most photographed and most expensive fashion models in the world, but for the past five years she hardly dared leave her house. Last year she announced that she was disfigured after coolsculpting, a beauty treatment in which fat cells are frozen.
After the six-month treatment, Evangelista noticed in mid-2016 that bulges were forming on her chin, back and hips, around her chest and under her armpits. Precisely in the places where she wanted to lose weight, bubbles now appeared that became harder and harder and finally felt like 'dead' spots. Evangelista turned out to be the victim of paradoxical adipose hyperplasia, a well-known but rare side effect of fat freezing.
Evangelista announced a lawsuit against the company Zeltiq Aesthetics last year.
https://www.archyworldys.com/supermodel-linda-evangelista-on-vogue-cover-after-missing-beauty-treatment/?feed_id=1519&_unique_id=633e3bafbcef9