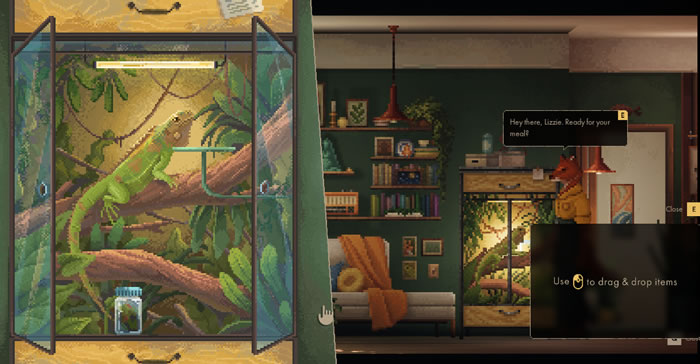 After a successful Kickstarter campaign in May 2018, EggNut's ingenious noir adventure 'Backbone' launched in June 2021 for PC and Nintendo Switch in February this year. However, Eggnut and Raw Fury announced a new adventure "Tails: The Backbone Preludes" today while attention was focused on the trends of EggNut, which had been developing a new work for some time. It has been revealed that the development of a prequel set in the world of "Backbone" is underway.
"Tails: The Backbone Preludes" is a post-noir type adventure game set in a post-apocalyptic fictional Vancouver where various animals live as in the previous work. It turns out that we will draw a story that leads to the events of the first generation, centering on the new Eli.
Check out the announcement trailer below featuring then-college student Howard, crime heir Clarissa, fledgling journalist Renee, and scientist Eli discovering world-changing technology.
[embed]https://www.youtube.com/watch?v=qpDJHDo6R0I[/embed]
'Tails: The Backbone Preludes' Announcement Trailer Coming To PC In 2023
Information source and image:
Steam
https://www.archyde.com/the-backbone-preludes-to-be-released-in-2023-doope/?feed_id=4489&_unique_id=634d88b0c26ad