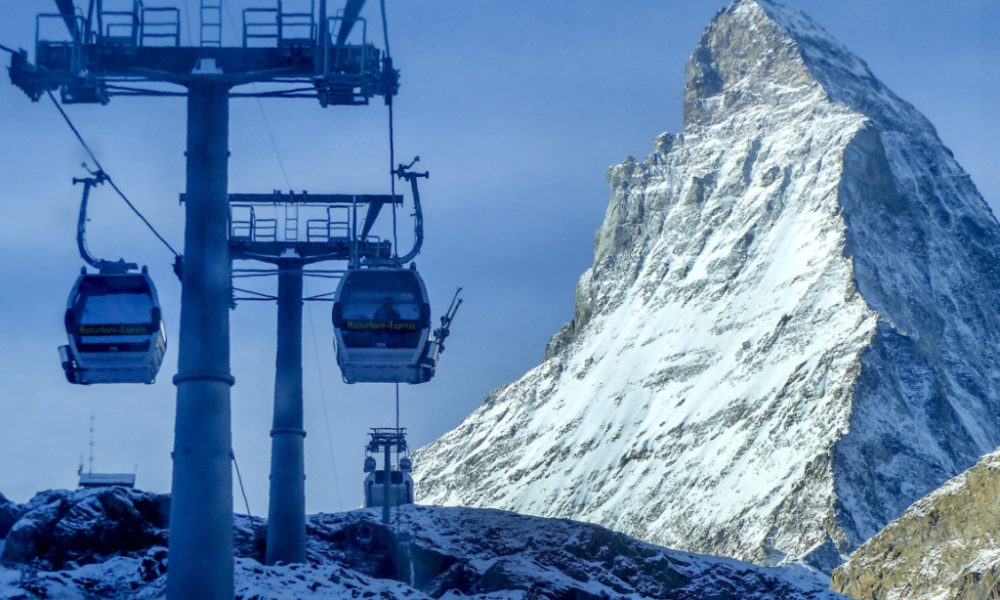 While attendance and turnover at ski resorts reached record highs last season, the director of ski lifts is expecting a difficult winter. He talks about inflation and the end of Covid restrictions in Europe.
For the first time since the 2012-13 season, ski resorts recorded more than 25 million skier-days last season, according to the report published by the Swiss ski lifts on their website. Turnover also climbed to a total of 828 million, the best result since 2010-11.
Despite the uncertainties linked to the Covid, "the Swiss have frequented the lifts a lot and foreigners have returned", commented Berno Stoffel, Saturday in Le Nouvelliste. These good results have especially benefited the major international destinations at high altitude.
The snow, which arrived early in the season, allowed an early opening and encouraged the purchase of subscriptions. And the anti-Covid restrictions still in force in neighboring countries, such as in France, have boosted the arrival of foreign customers. While they represented only a quarter of the clientele in Valais in 2020-21, they made up almost half of the skiers in this region last season.
Absence of foreigners in 2022-23
But this clientele is again likely to shun Swiss resorts in 2022-23, warns Berno Stoffel, who says he expects a "difficult" winter. "Switzerland will no longer have the advantage of being one of the only countries in the region to have ski areas open, or at least accessible without restriction," he warns.
Inflation in Europe also works against Swiss stations. Foreign tourists risk being "discouraged given the decline in their purchasing power and the high cost in Switzerland".
On the other hand, Swiss customers should stay in the country. As for the absence of the Russians and the Chinese, "it will only have a negligible impact on business", comments the boss of the ski lifts. This clientele rarely comes to Switzerland in winter.
The dreaded energy shortage across Europe is also forcing ski lifts to adapt. The association is currently preparing cost-saving measures, although the sector "consumes only 34% of all energy in Switzerland", specifies Mr. Stoffel. For example, the group is considering giving up night skiing next winter.
This article has been published automatically. Source: ats
https://www.archyde.com/the-boss-of-the-ski-lifts-expects-a-difficult-winter-2/?feed_id=4335&_unique_id=633cd16c211f7