Paris denied canceling a summit meeting between French President Emmanuel Macron and Swiss Confederation President Guy Parmola in Paris, according to Al Arabiya correspondent. The Elysee Palace had announced, according to "AFP", that the summit had not been canceled due to a dispute related to a deal concluded by Switzerland to acquire advanced American fighters.
The French presidency indicated that the date of the Franco-Swiss summit has not yet been finally determined, explaining that Macron agreed in principle early this year to meet with President Parmula, and the Swiss side suggested holding the meeting in November, but Paris informed him last summer that organizing the meeting in November might be hard mission.
In turn, the office of the Swiss president stated that changing the proposed plans does not mean canceling the agreed-upon meeting, because its schedule has not yet been completed.
This comes after Swiss media reported that the French decided to cancel the summit due to their anger at Switzerland, after concluding in June a deal to acquire 36 F-35A fighters produced by the American company, Lockheed Martin.
Evolution comes at the same time A crisis is still burning between France and Australia over the latter's cancellation of a submarine deal French and replaced by an American one, which angered France.
Joe Biden and Emmanuel Macron
Johnson: Britain's love for France cannot be erased
Simultaneously, in London and before leaving for New York to participate in the United Nations meetings, British Prime Minister Boris Johnson underestimated The intensity of the diplomatic dispute with France over the security agreement New with Australia and the United States.
Johnson said his country's "love for France cannot be erased," stressing the "tremendous importance" of relations between the two countries.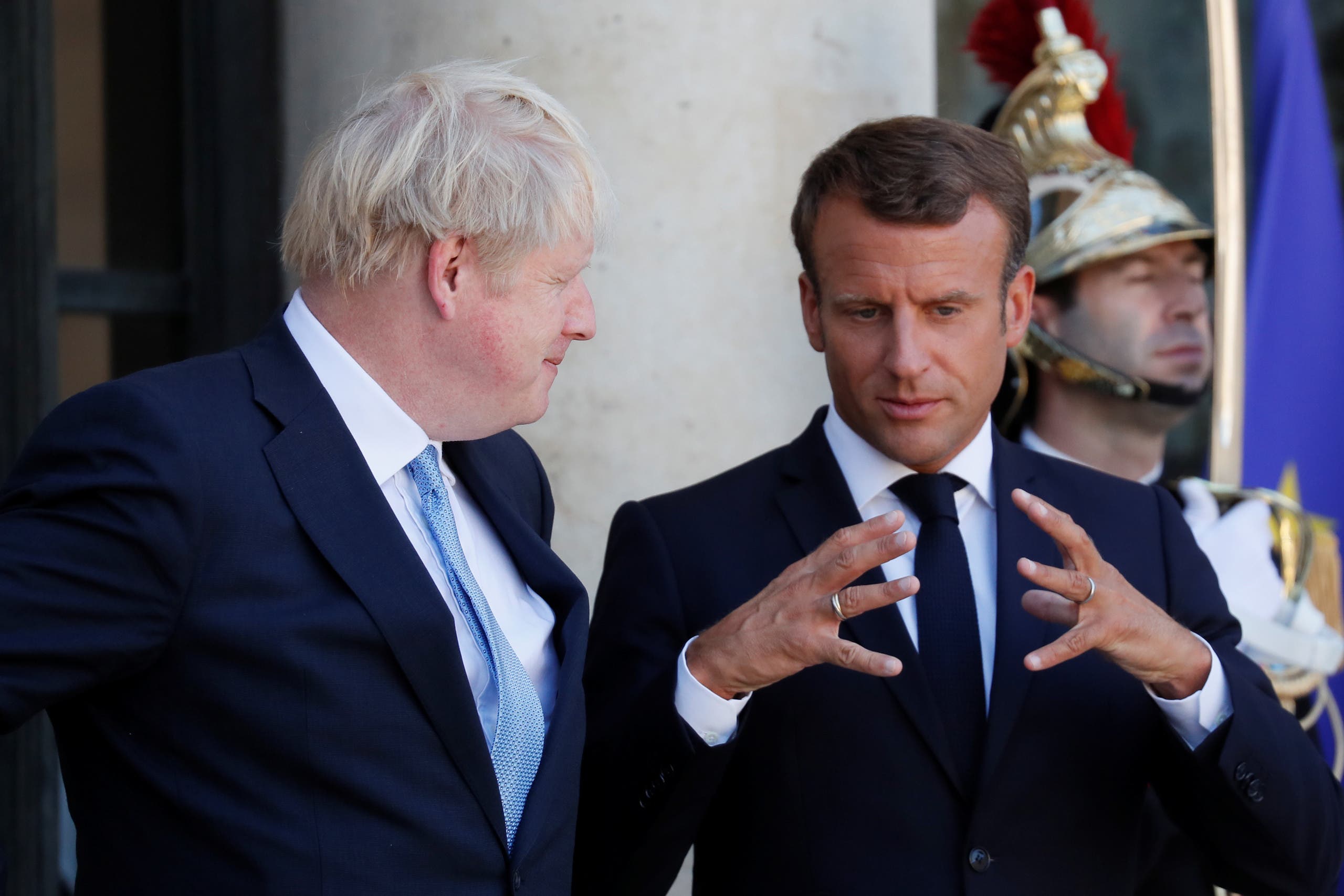 Macron and Boris Johnson
Before that, two well-informed sources said that France had canceled a meeting between its Minister of French Armed Forces, Florence Parly, and British Defense Minister Ben Wallace, which was scheduled to take place this week.
The cancellation of the meeting comes in the midst of Crisis between the United States, Australia and the United Kingdom After the three countries announced the launch of a strategic partnership that includes providing Canberra with nuclear-powered submarines.
It is expected that French President Emmanuel Macron will hold a phone call with his American counterpart Joe Biden in the coming days.
According to what was revealed by French government spokesman Gabriel Attal, who added that the contact would discuss the diplomatic crisis between the two countries due to the submarine deal.
.
The post After the submarines… Signs of a dispute between France and Switzerland because of American fighters appeared first on Archyde.