LONDON – Six years later, Brexit is still an "open wound" for European citizens residing in Great Britain, according to a survey published today on the anniversary of the referendum on June 23, 2016.
The shock of the then result has dissipated, but the decision of 52% of British citizens to leave the EU continues to have negative repercussions for the millions of Europeans who had settled in the UK. The many who have chosen to stay even after Brexit now feel betrayed and in a precarious and insecure position and have lost faith in their adopted homeland.
The survey, conducted by several British universities for the Migzen project funded by the Economic and Social Research Council, asked the opinion of hundreds of European citizens who had resided in Great Britain for over five years in 2016 and who therefore had the right to the permanent residence permit or "settled status".
Fears remain after Brexit
However, the right to stay does not seem to have allayed their fears. Brexit has had "a profound and lasting impact on the lives and sense of identity and belonging of European citizens in the UK – explains Nando Sigona, professor of sociology at the University of Birmingham, president of the International Migration division and lead author of the study – . Here we talk about Brexit as something that is now done and outdated, but for European citizens it remains an open wound ".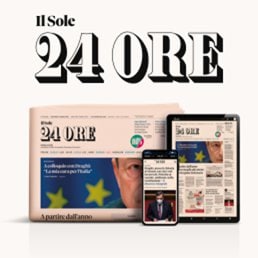 The ramifications of Brexit continue to have an impact on the daily lives of European citizens and on their opinion of the country in which they live, with a marked decline in trust in British institutions and the political class. 72% of respondents said they still have an emotional attachment to the UK, but 89% admitted to having a less positive opinion. The words most used by the respondents were "disappointment", "betrayal", "sadness", "frustration", "anger" and "disgust", while many expressed the unpleasant feeling of no longer being welcome.