"From bully to best friend" star Anton (7) not only refuses to drive cars other than Mercedes. He also insists on bringing a cat with him to the room when he stays at a dog hotel.
All of Norway's TV favorite, newfoundlander Anton (7) from Stjørdal, continues his charm offensive. This autumn, the celebrity dog ​​from the NRK series "From bully to best friend" not only launched the song "Charming and stubborn", but also charmed the farm cat during a two-week stay at Frosta dog hotel.
While the other dogs follow the schedule set for them, Anton dances exclusively to his own rhythm.
– He does not need a daily schedule, he puts it himself, dog hotel owner Frøydis Tanem (47) tells VG with a laugh in the phone.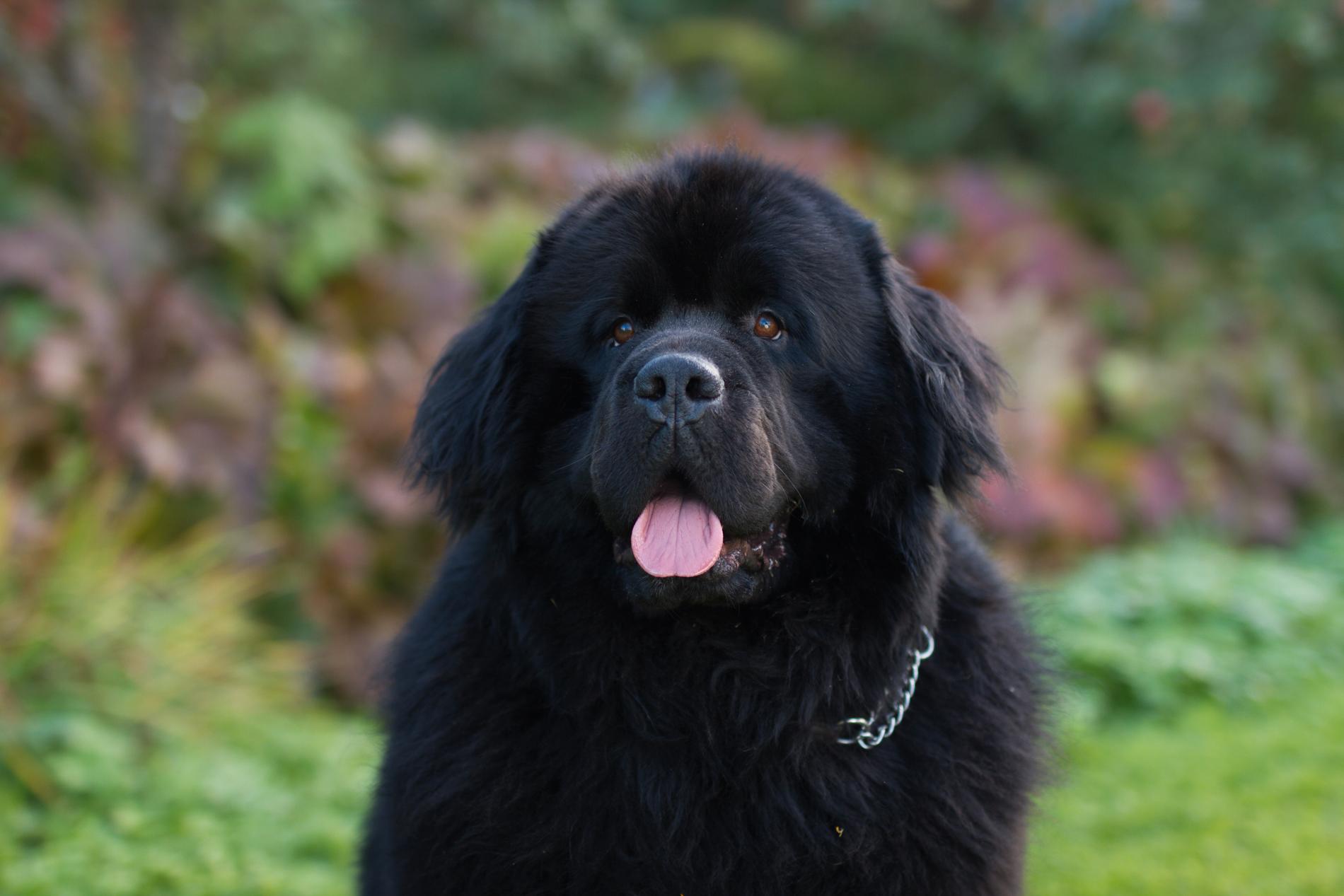 A real cat whisper
During a two-week stay, Anton has acquired a new habit: He refuses to go to the hotel room without bringing the white, neutered, farm cat Teo (8).
On a daily basis, Anton has perfected what Frøydis Tanem calls "speaking the cat language". Anton lives at home with his own cat and is popular with the neighboring cat, according to owner Fredrik Holmen.
– Anton is very special both in his wishes and his language. He is not so brave, so even though he is friends with everyone, he likes small dogs and cats best. He is social and hates being alone, says Tanem.
– The way he lured the cat with him was to make himself smaller, walk slowly and make sure he had the cat with him at all times. He bends, licks it on the snout and tries to make himself small. Then the cat began to follow. Teo thinks Anton was nice.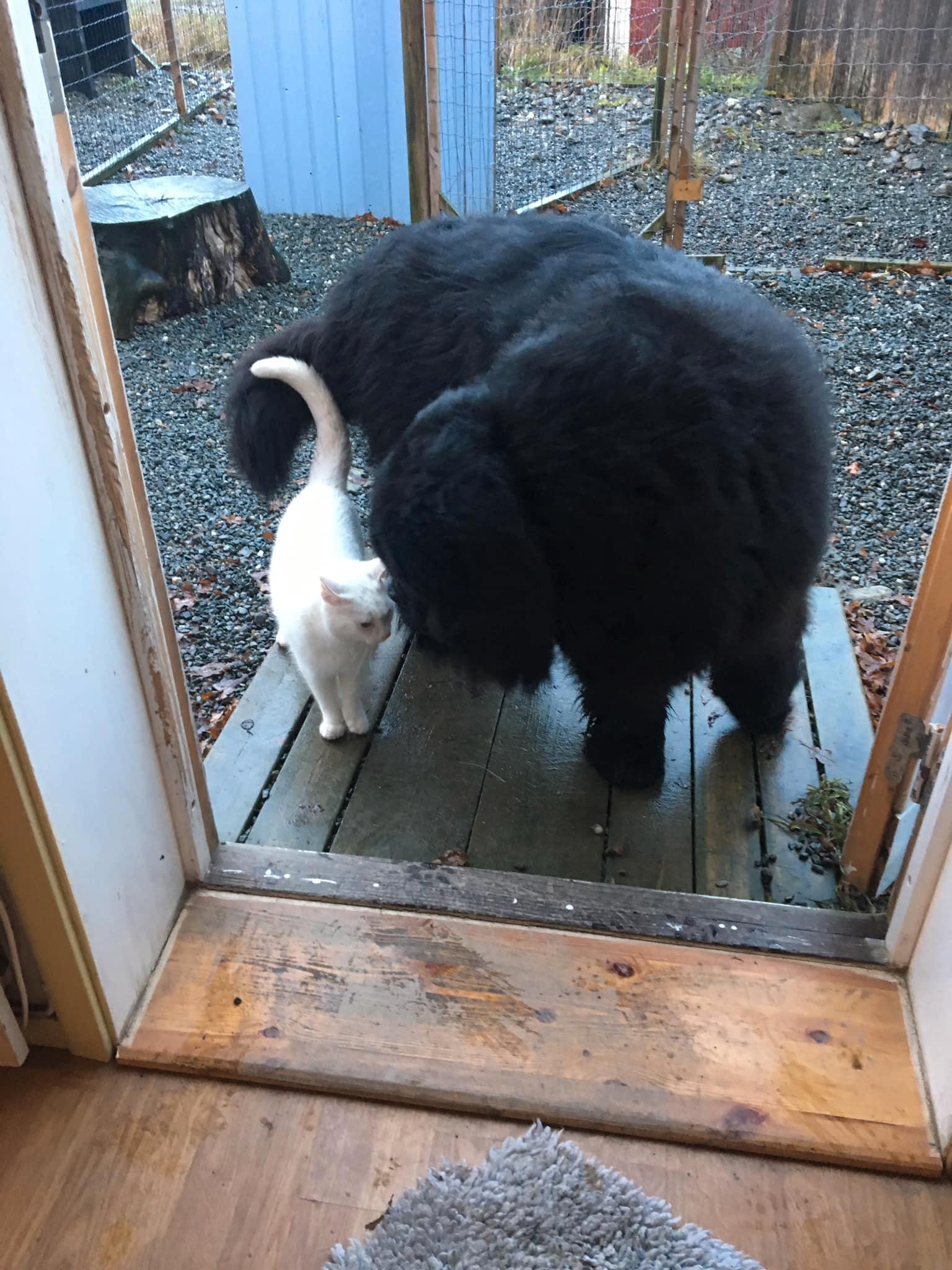 – Does the cat tend to like other dogs?
– No, it is used to dogs since we have three of our own, but many of the guests here try to chase the cat. Teo therefore ignores the other dogs. But Anton turned into a cat. He has lived with cats so he used the cat language to lure the cat to him.
– So Anton is simply talking cat?
– Yes, when he arrived at the building where the dog hotel is, I tried to stop the cat because I do not want him to get used to going to the dogs. But then Anton would not go in either. He wanted to take the cat with him.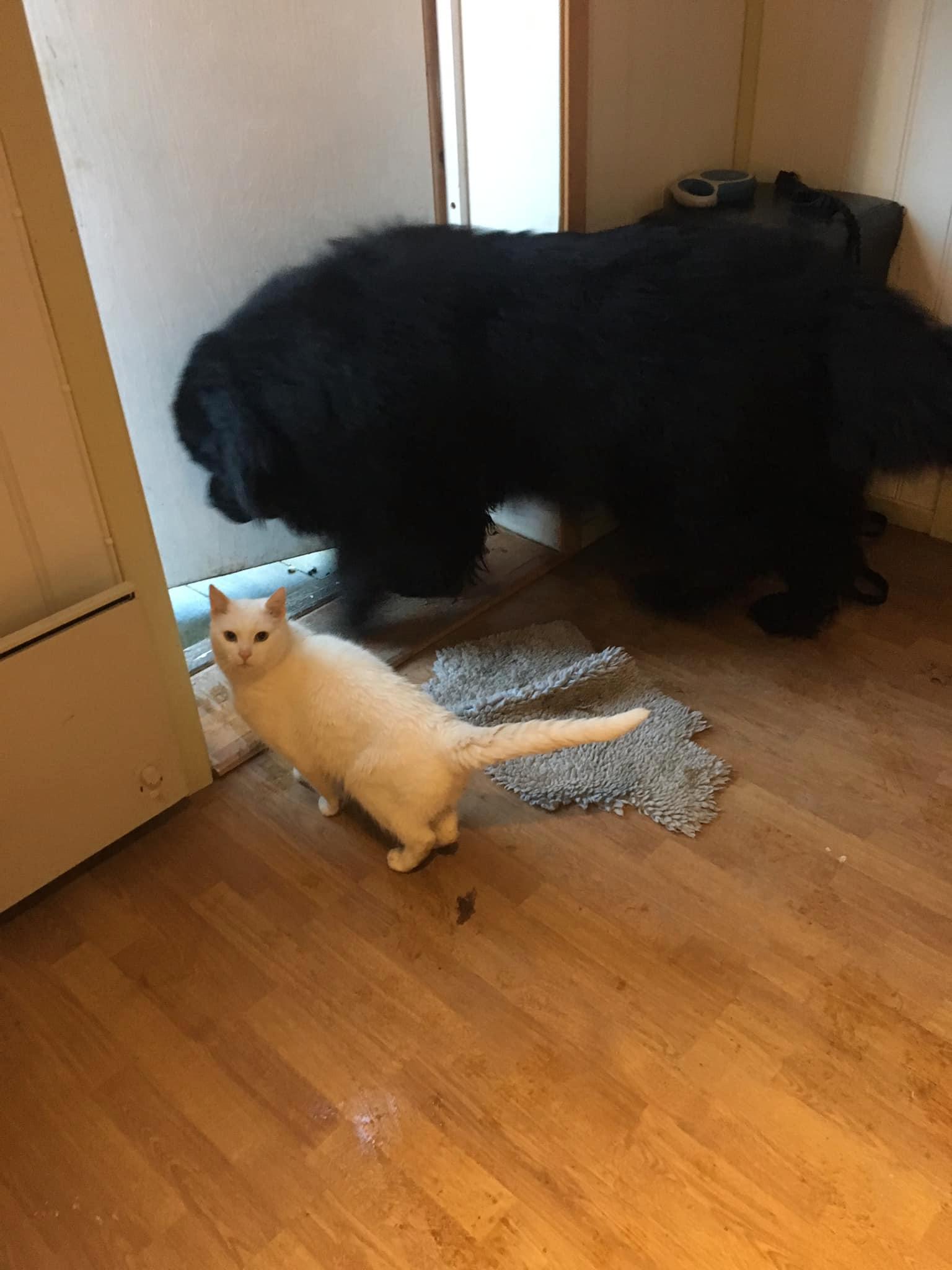 Charming and stubborn
Thus Anton sat outside and barked. According to Tanem, it is something he never does other than when he "breeds" other dogs that show dominant behavior or when he does not get his way.
– He can sit for an hour and bark if he does not get what he wants. So then I opened the door. He immediately went in, sneaking like a cat, and Teo followed right into Anton's room.
Notice the Anton effect
After Anton became a super celebrity, Frøydis Tanem has received more and more requests from dog owners with distinctive pets.
– When people hear that Anton is here, people probably think that the dogs here are fine since they know that he is special, so we have many dogs with special wishes.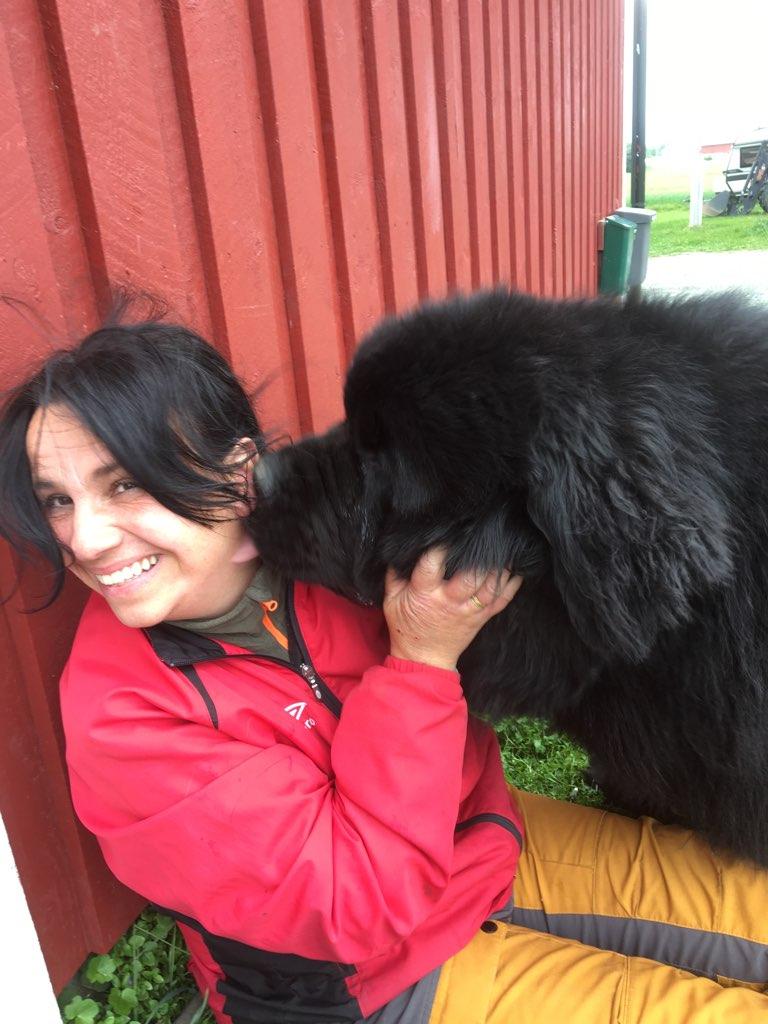 Two of the guests go on hunger strike, for example, if they have to eat alone. They get to come in and get their food while Tanem and the family have dinner.
Others, such as Anton, also require access to the private home. Every day when Tanem's teenage children aged 17, 15 and 13 come home from school, Anton wants to be with them.
Requires chicken
In the morning, Anton will not get up until nine o'clock, a few hours after the other guests. If it rains outside, he can wait until 14-15 when he is home, according to the owner.
At 11 o'clock comes the first bark of the day. Then he wants to go to the dog hotel owner Frøydis for a treat.
HAM TIME: Every day at 11 o'clock Anton demands a ham order. Then he sits down by the fridge …..
1 of 3Photo: Private
– He sits down in front of the fridge and waits until he gets a ham spread. At 15 he will bathe. Here the dogs are allowed to swim from May to September, but at this time of year I do not let them swim so that they do not get sick.
Slow to land, quick to water
Tanum must therefore be careful that Anton does not get a chance to glimpse water in the 15th hour. Which offers challenges as the property has its own shoreline.
– Then it is impossible to hold him back. When he is here in the summer, he takes one of my dogs, Berna, with him and goes swimming alone. Then they bathe for an hour before they come home on their own, she says.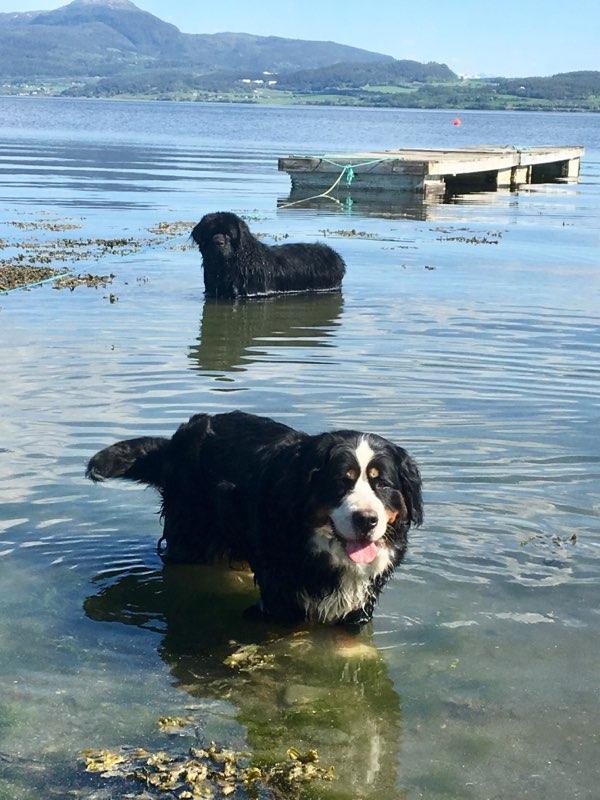 During the winter, Anton plays football.
– He picks up the ball himself and plays football with Berna for one hour, exactly as long as he bathes.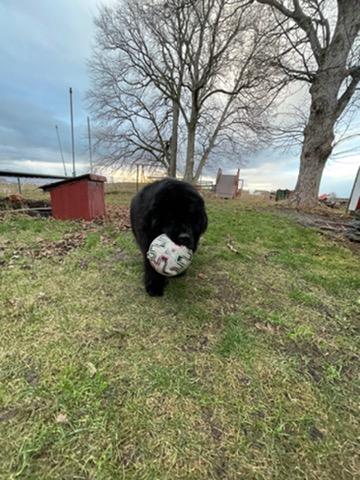 Trip is worse with. Anton does not quite see the point, Tanum thinks.
– He goes as far as he wants, but when he wants to turn it is not possible to get him to continue. If I have other dogs with me, it will happen that he will show up. Then he likes to go a little further than he usually does.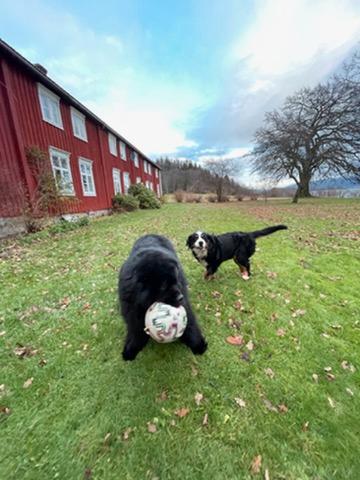 At 8 pm, he himself says that he wants to go to the room. Dog hotel owner Frøydis Tanum is full of praise for the regular guest:
– Anton is really a very special dog. We who run dog hotels get to know hundreds of dogs every year, and we have never met Anton!
Home to the chicken party
On Anton's birthday on November 24, he went home to Stjørdal. There, the disk is owned by Fredrik Holmen (47) with freshly grilled chicken that the birthday child shared with the cat.
– He is seven years old, but it will only be half a chicken. He must fit the weight, Holmen tells VG about the 80-kilo fur buddy.
After a break-up, only Anton and Fredrik were really left, since the latter's ex-cohabitant took his three cats with him.
But the Main Coon male cat Phoenix (1) wanted it differently.
– Phoenix just came back. Three times. So now he lives here again with Anton and me. When we go for a walk, Phoenix joins.
Slow Mercedes fan
As far as vehicle preferences are concerned, "From bully to best friend" trainer Maren Teien Rørvik's tricks have mostly bounced off. Anton still insists on driving a Mercedes.
– I changed Mercedes and he jumped right into the new car. I have no explanation for why. I have to work my other car properly to get him in, Holmen chuckles.
– When he was on loan at "Newton" on NRK, he automatically stopped at Rema 1000. The presenters did not get him with him until he received a turkey order. The recordings were in Trondheim and we live in Stjørdal, so it is possible he recognizes the logo.
Watch video clips from Anton's "From bully to best friend debut" in 2020:
The post Celebrity dog ​​requires cat in the hotel room – VG appeared first on World Today News.