A record storm after Hurricane Ida caused flash floods and heavy flooding in the northeastern United States.
At least 44 people have died since Wednesday evening.
New York Mayor Bill de Blasio declared a state of emergency.
Devastation caused by storm «Ida»
Legend:
Cars are flooded in the Bronx, New York.

Keystone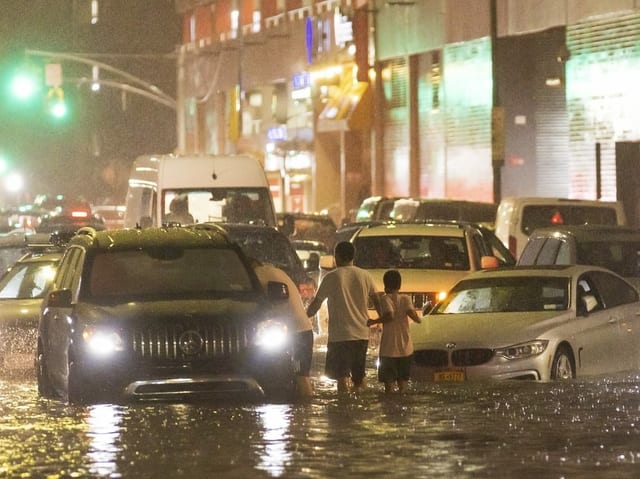 image


2 / 13

Legend:
Hardly any more getting through: Cars are stuck on a street in the New York borough of Queens.

Keystone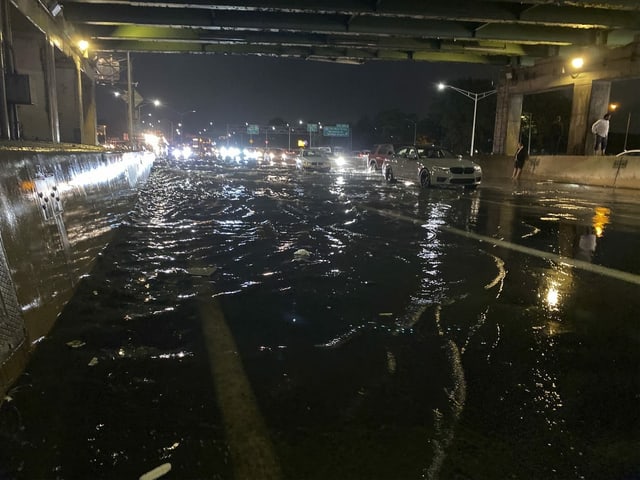 image


3 / 13

Legend:
People stand under an underpass while their cars stall on the Long Island Expressway.

Keystone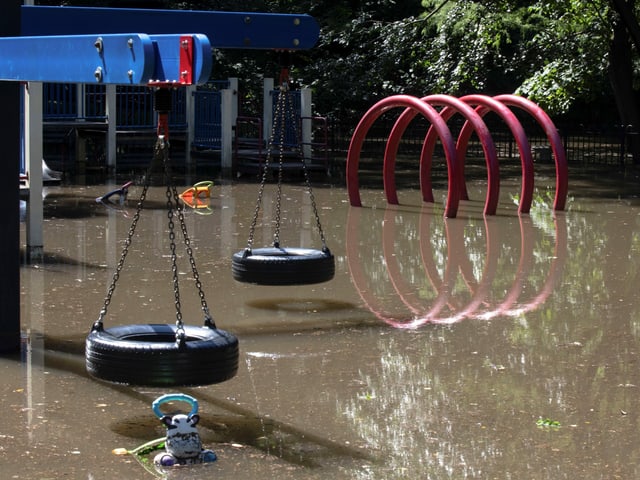 image


4 / 13

Legend:
A flooded playground in New York.

Reuters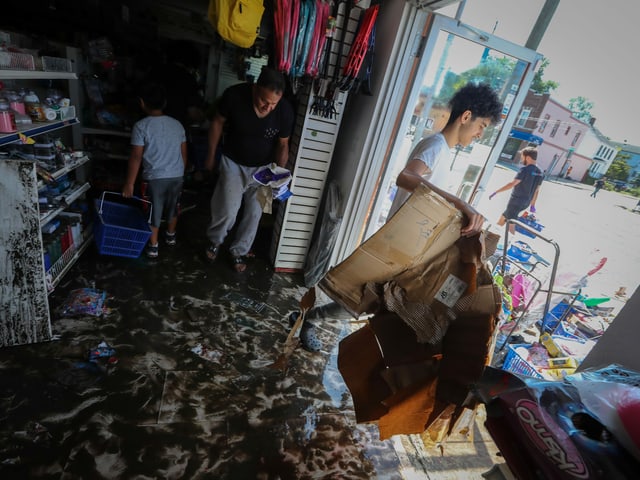 image


5 / 13

Legend:
Cleaning up a New York store.

Reuters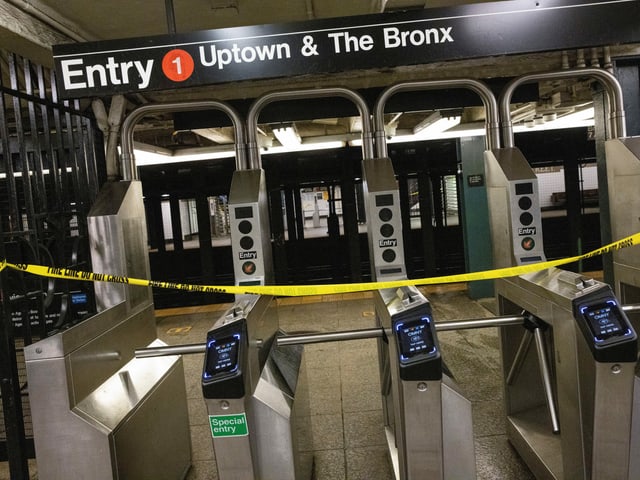 image


6 / 13

Legend:
Underground stations had to be closed due to flooding.

Reuters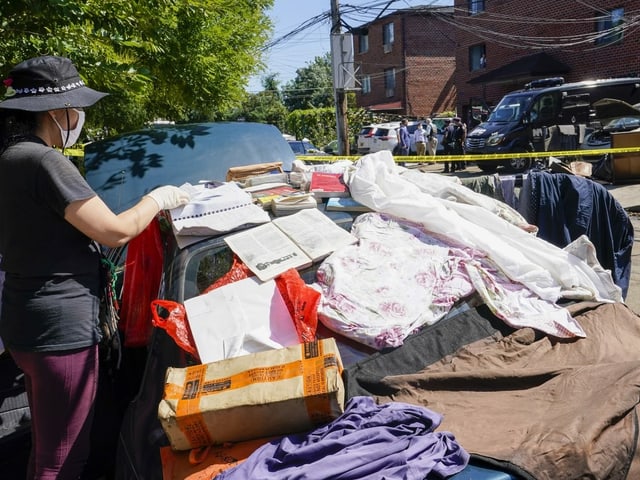 image


7 / 13

Legend:
Personal belongings are left to dry on the street, while police officers and a forensic team rescue corpses from a basement apartment.

Keystone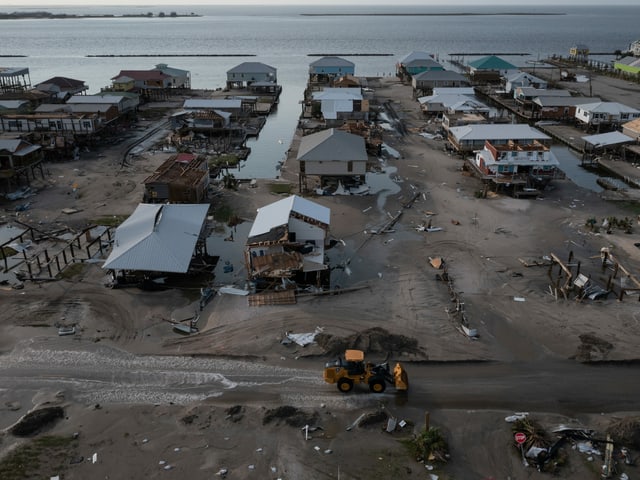 image


8 / 13

Legend:
"Ida" also left its mark in Louisiana: Destroyed houses and shops on the Grand Isle.

Reuters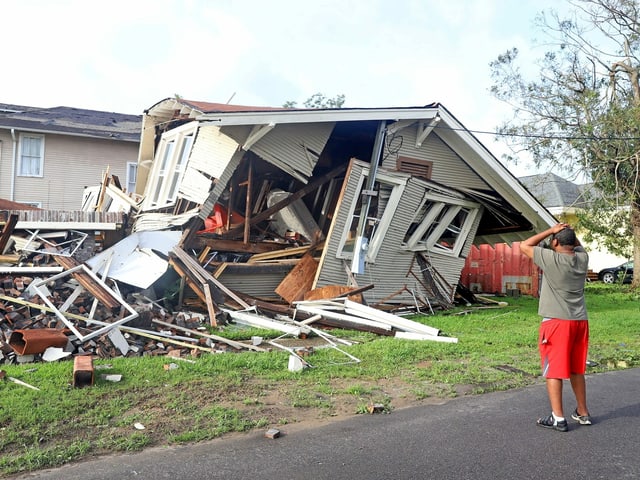 image


9 / 13

Legend:
Homeowner Dartanian Stovall crawled to safety when his home in News Orleans, Louisiana collapsed

Reuters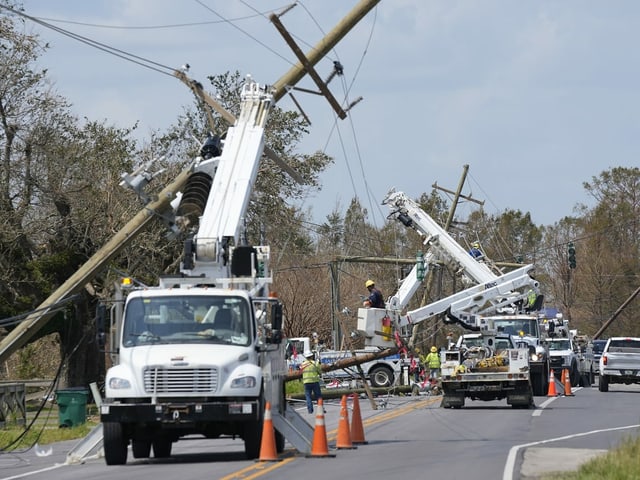 image


10 / 13

Legend:
Electricity needs to be restored in the city of Golden Meadow, Louisiana.

Keystone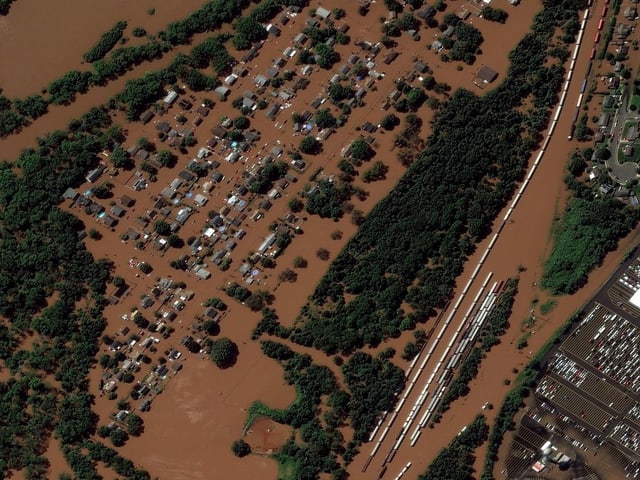 image


11 / 13

Legend:
In Manville, New Jersey, a railroad track and houses are flooded after torrential rains.

Reuters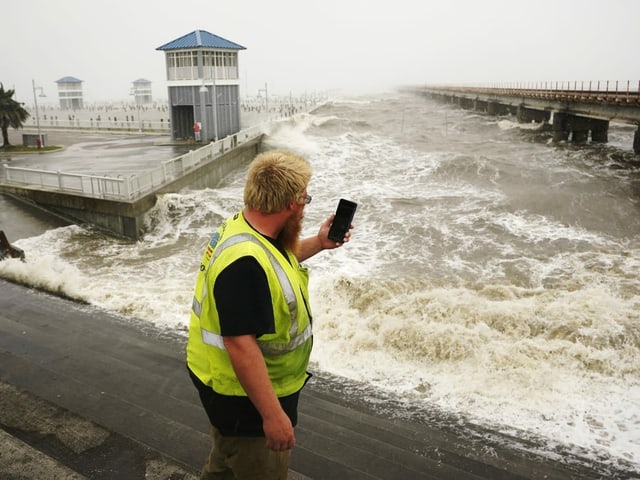 image


12 / 13

Legend:
Harbingers of "Ida" on August 29, 2021: Big waves in the urban marina of Bay Saint Louis, Mississippi.

Keystone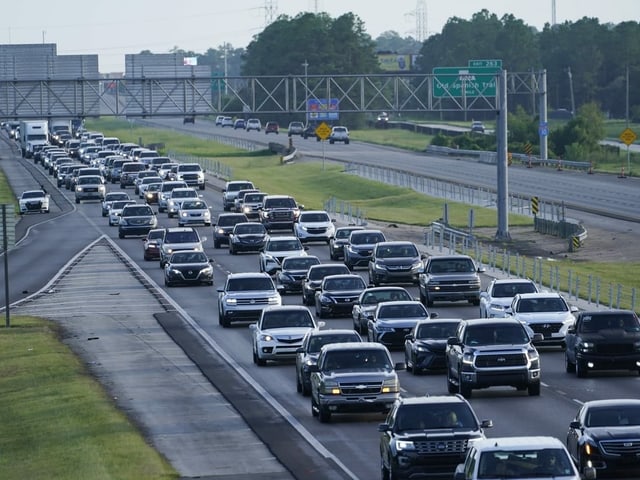 image


13 / 13

Legend:
The people of New Orleans seek safety from Hurricane Ida (August 28).

Keystone

In much of New York, New Jersey, Pennsylvania, and Connecticut, residents are struggling with flooded basements and power outages. Many are still locked in by the water in their homes.
Cars have been washed away by the foothills of the tropical storm "Ida", and the subway lines in New York City are under water. "Ida" had previously moved across the Gulf coast with the strength of a hurricane. Whole places have been destroyed, the damage runs into billions.
Most people in New Jersey died when the floods caught them in their cars, Governor Phil Murphy said on Twitter.
New York Mayor Bill de Blasio spoke on Thursday of at least 13 dead in the metropolis. Most of them died when their basement apartments were flooded. Such below street level apartments represent a cheaper alternative on the expensive New York real estate market.
According to the authorities, at least five people were also killed in the state of Pennsylvania. One person was hit by a falling tree and another drowned in her car. In Connecticut, an officer died when his patrol car was hit by the floods.
Six tornadoes in New Jersey and Pennsylvania

Open the box
Close the box


According to the National Weather (NWS), there were a total of six tornadoes in the two states of New Jersey and Pennsylvania on Wednesday. The storms would have reached wind speeds of 121 to 209 km / h. Additional tornadoes have also been reported from the state of Maryland.
State of emergency declared in New York
De Blasio had already declared a state of emergency in New York on Wednesday. People should seek shelter in houses and not go out on the streets to enable the rescue workers to work.
The National Weather Service (NWS) had declared a flash flood emergency for New York and the surrounding area for the first time in view of the life-threatening situation. De Blasio was nevertheless surprised by the strength of the storm. Until Thursday, large parts of the subway traffic, which had meanwhile been completely shut down, stood still.
In New York's Central Park, rain fell on an unprecedented scale on Wednesday evening. The National Weather Service registered 80 millimeters within an hour. The record set for New York at the end of August was 49 millimeters. Overall, in some parts of the region fell well over 200 millimeters.
Given the situation, the metropolis imposed a temporary travel ban: "All non-emergency vehicles must be outside the streets and highways of NYC," said the city on Twitter.
Biden: "We have to act"
US President Joe Biden sees the devastating storms, thunderstorms and forest fires in the USA as evidence of the climate crisis. The country's infrastructure must be adapted to the threat situation, said Biden. Storms, floods and fires would occur more frequently and be more violent in the future. "We have to take action."
The White House also announced that Biden would visit the disaster area previously hit by "Ida" in the southern United States on Friday. The president is traveling to New Orleans in the state of Louisiana, it said.
"Ida" hit the coast of southern Louisiana on Sunday as a dangerous four-of-five hurricane southwest of New Orleans. After that, the storm subsided and moved on to the northeast.
The post Extension of hurricane "Ida" – record storms after "Ida": deaths, emergency and chaos in New York – News appeared first on World Today News.