Norway's most legendary pop band will come next year with twelve brand new songs for the first time since "Cast In Steel" in 2015.
Published:
Updated yesterday 16:38
The project – a music film – has the title «True North» and is a collaboration between a-ha, Bodø 2024 European Capital of Culture, Svømmehallen Scene, Parkenfestivalen and Arktisk Filharmoni who play with a-ha on all songs.
The film will be shot in Bodø already in November, but the music and the film itself will not be available until next year.
also read
a-ha: – Just want to cuddle each other down
– "True North" will be a-ha's musical travel letter from the high north – a live concert made for films with only new material. This is our melancholy tribute to the sea and northern Norwegian nature, Magne Furuholmen tells VG.
He emphasizes that the relationship with the sea and nature is deeply rooted in the Norwegian people's soul and our culture, not least it is also clearly present in the entire a-has musical universe, he believes.
– The goal of the project is to create a holistic, cinematic experience with new a-ha music, spectacular Norwegian nature and with the sea as a central backdrop, source of inspiration and a kind of poetic link between the musical elements, says Furuholmen.
In other words, the trio has not become less environmentally conscious since last time. "True North" will probably be the most environmentally committed project for a-ha ever as a band, although especially Magne himself and Morten Harket have each been concerned with the environmental issue throughout their careers.
also read
Movie Review "a-ha The Movie": Scenes from a Friendship
– Morten and I have been concerned with these things since we met, and have modestly involved us in various ways along the way. We want this project to be a tribute to the sea and the northern Norwegian nature, at the same time as it must necessarily be a kind of shameful condition report from our own generation's sleepy lack of action, says Magne Furuholmen.
– The sea has laid the entire foundation for Norway's development – first through fishing, then through oil. The troubled duality between the welfare that this has created, and a simultaneous destruction of natural resources that will be absolutely crucial for future generations, is a reasonably potent topic for artistic processing and reflection, he believes.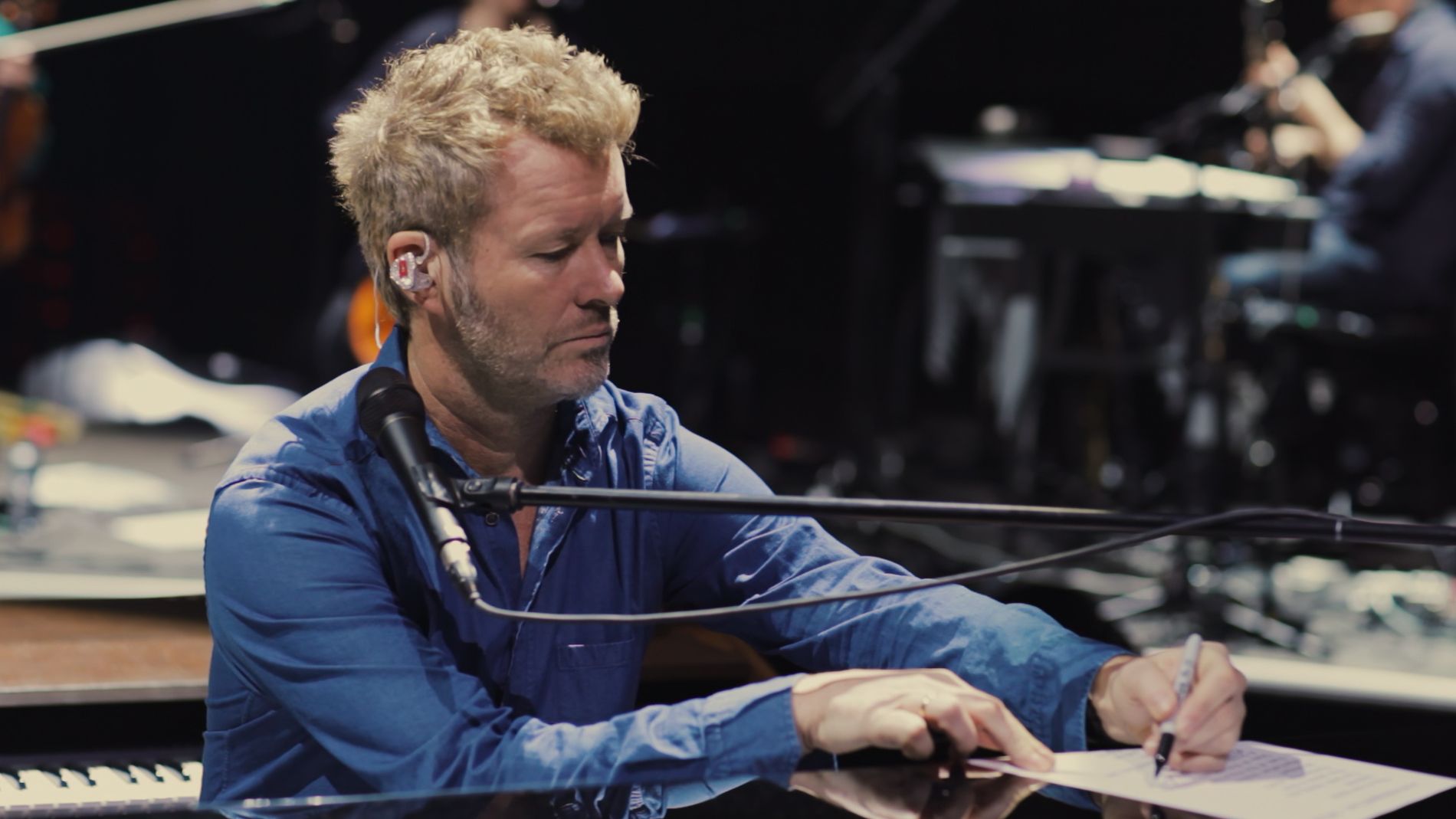 Furuholmen shares a picture of something he experienced in Lofoten last February:
– There we found a dead whale floating on the shore that had swallowed a whole net and tried to get it out again in a natural way – without success of course. It was a completely unforgettable and sad picture of our situation and thoughtlessness: the dilemma between all the benefits we have taken for granted, and all the problems we have pushed elegantly under the rug, he says.
also read
a-ha: Probably postpones until 2022
Furuholmen says that he wants to play the songs from the "True North" project on the pandemic-exposed world tour, which will probably take place next autumn or early 2023.
The new songs came – in his case – both naturally, without time pressure and quickly appeared clear, he says.
– For my own part, these songs are written now in the isolation and contemplation of the corona period, and they are clearly colored by my experiences and thoughts in a time of great upheavals and tragic consequences for very many. A small good thing in the whole thing is perhaps that we get a reminder of what is important – and what you can do without, he says.
also read
a-ha about "Take On Me": – It lives its own life
– How has the pandemic affected your songwriting?
– I notice that I am still trying to write with a desire to comfort and lift, says Magne Furuholmen.
– I really can think of no better way to use our music than to make an artistic statement that takes in both concern and hope for the future.
The post New music from a-ha – first in seven years – VG appeared first on Newsy Today.