Almost nothing is known about them. Where do they come from, who are their parents, how old they are. Undernourished, frightened, suspicious, they express themselves with a few words of German mixed with other languages. They fear what will happen in the big house with the garden: what do those ladies have in mind? Their eyes ask. They are apparently kind, but what if they acted like kapo?
Field of Terezín
With the arrival in Lingfield (not far from London), in 1945, the first group of children who survived the Terezín camp, welcomed in the cottage made available by Sir Benjamin Drage, the book by Titti Marrone begins: with skill and without falling into rhetoric, it tells the story of Alice Goldberger and the educators who helped her to restore the lost childhood to 25 young deportees. Page after page, we experience the anxieties of women who faced such a task, guided by the wisdom of Anna Freud, we share the joys for the progress and the gradual responses of the little ones, we give in with them to moments of despair.
The author reconstructs the individual stories, the odyssey passed between hiding places, camps, orphanages, outlines the characters and attitudes of children (aged three to 15), describes the crucial steps in the process of recalling what has happened to them. Not only. He focuses on the techniques of child psychology, pedagogy and art, in progress in that season, as well as on the importance of learning English, a language that would have guaranteed cohesion and marked a break with respect to the time of detention.
Pain, hunger, fear, the sense of abandonment, diseases unite the stories of children, but each one has a story of its own and requires specific attention. From Mirjam, who had been locked up alone for two years in a cramped attic, to Fritz, who spent hours with his dead father's body on him on the train; from Julius, who protected four little sisters in Auschwitz at 12, to Charles, "the most unhappy in Lingfield": only after 30 years will he be able to talk about his own trauma. There is no shortage of unsettling moments, like when a mother rushes to the cottage but then she doesn't feel like taking back her son, tried by economic difficulties and with two other girls to grow up: she chooses not to meet Sammy, under the gaze of Alice who suspends her judgment in the face of that renewed pain. Among the names also appear those of Tatiana and Andra Bucci (they told their story in We, little girls in Auschwitz, Mondadori 2018), not that of their cousin Sergio De Simone who unfortunately never arrived at Lingfield.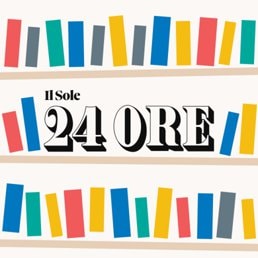 Families of origin
The information on the families of origin (largely disappeared), and the complicated path of adoptions conclude an intense story, supported by a research that crosses documents, photos, letters, and by an engaging and supervised writing. There is all the horror of persecution in this book, but also an extraordinary lesson in humanity.