Every week since ancient times, Epic Games has offered one or more games to any owner of an Epic Games Store account. The genres vary from week to week, as does the quality of the games. Some are excellent, others less. But one thing is for sure, they don't cost a dime.
two free games until September 23
Until September 23, 5 p.m., anyone with an Epic Games Store account can get their hands on two new games for free. A good way to expand your library without spending anything. And this week the two games concerned are Speed Brawl and Tharsis. The first is a "2D racing and fighting game where you have to go fast and hit hard", when the second is presented as a"turn-based strategy game in space. With dice. And cannibalism". Two very different titles that could still appeal to you.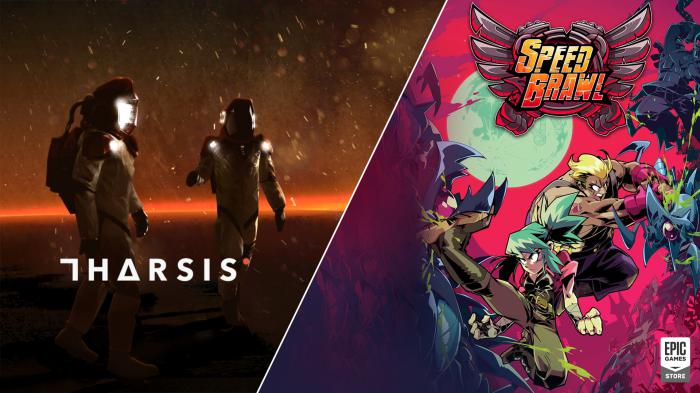 speed brawl
In Speed Brawl, you will have to compose the best team of fighters ever in a new sport developed after an alien invasion. To satisfy the need for entertainment of the middle and working classes, an extreme sport was born: Speed ​​Brawl. This elite sport challenges the fastest, most deserving and bravest warriors. In front of them: hordes of invaders.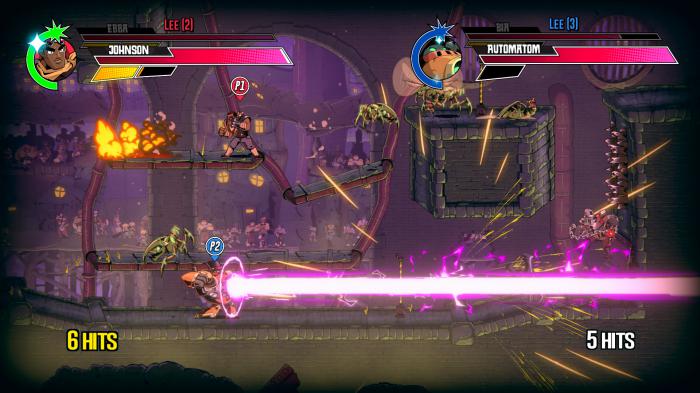 Speed Brawl will ask you to always go faster to perform powerful shots. It's up to you to develop your fighting style to easily defeat your enemies. A game made up of 6 unique fighters, a host of upgrades and customization elements, "amazingly precise visuals and beautifully animated characters", over 50 unique races and events, and a mode coop locally or online.
Speed Brawl is available until September 23, 5 p.m., right here.
Tharsis
Far from the tenfold speed of Speed Brawl, Tharsis presents itself as a turn-based strategy game in space with dice and cannibalism. You will take control of the first mission to Mars. Problem: A micrometeorite storm hits the surface of the Red Planet. Humanity therefore finds itself forced to trust your judgment. It's up to you to help your team survive the various dangers that will come your way.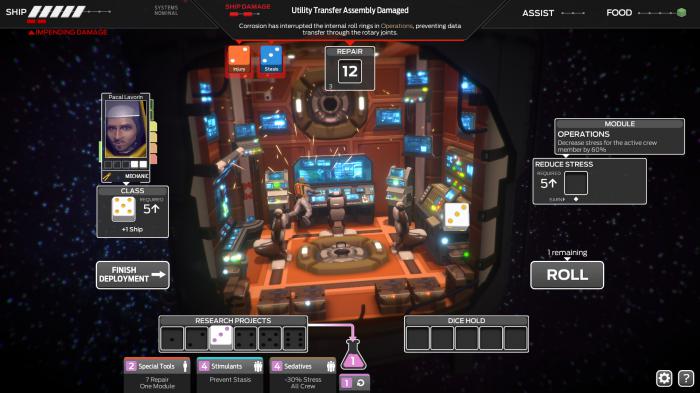 Food shortages, ruthless space, dangerous environments, mysterious warnings, and cryptic signals will ask you to make decisions you might regret. Nevertheless, you must complete the first Martian mission in the history of mankind. And this, whatever the cost. It's up to you to play it fine.
Tharsis is available until September 23, 5 p.m., right here.
DON'T FORGET DOUBLE IDENTIFICATION
As usual, we remind you that you may have problems recovering the game on the Epic Games Store. No need to worry however, since it is simply necessary to focus on two-factor authentication. You just have to activate it, and here are the steps to do it
Sign into your account on the Epic Games Store website and go to settings
Click on the "Password and Security" tab
Enable two-factor authentication
Choose between authenticator or email or SMS authentication according to your preferences
It should be noted that the next free game has already been announced, and that it is about The Escapist.
The post the two free games of the week will brighten up your back to school appeared first on Newsy Today.