Hello dear friends!
You must have Javascript enabled to use the full functionality of Radio Central.
However, Javascript appears to be disabled or not supported by your browser. Please change your browser's options, enable Javascript, and try again.

:::
Time: 2022-03-03 20:47

News citations: Interviews, AFP, Reuters
Contributing editor: Zhang Ziqing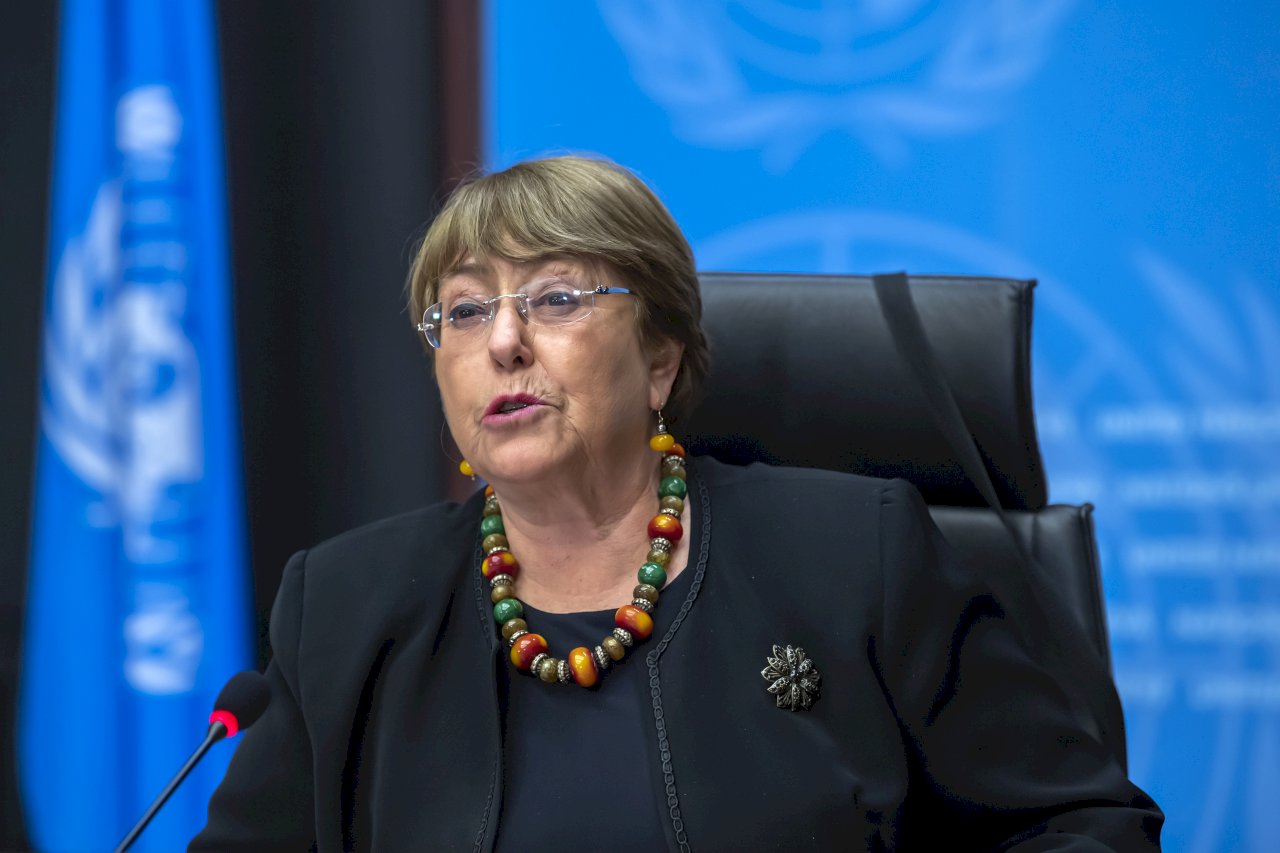 United Nations High Commissioner for Human Rights Michelle Bachelet slammed Russia's attack on Ukraine on Wednesday, warning of the "enormous impact" on the rights of millions Humans are in danger. The move comes after Russian President Vladimir Putin had ordered the Russian military to put a "nuclear deterrent" on high alert, raising fears of a nuclear attack.
"The heightened level of the threat of nuclear weapons underscores the seriousness of the risk to humanity as a whole," Bachelet said at the start of an urgent debate at the UN Human Rights Council on violations in Russia's conflict with Ukraine.
Bachelet went on to say that as Russia's military operations in Ukraine escalated, bombings of major cities and reports of cluster weapons targeting civilian targets put tens of millions of people in Ukraine at "potentially lethal danger". "in.
The United Nations Human Rights Council began an urgent debate today to consider the creation of a commission of inquiry into alleged human rights abuses in Russia, with Bachelet calling for an immediate end to hostilities that seriously undermine basic humanitarian services.
"My staff in Ukraine have been in touch with several groups concerned about persecution of Russian troops if they advance, including in Crimea, Ukraine," Bachelet told the UN Human Rights Council in Geneva. members of the Tatar community, as well as prominent human rights defenders and journalists."
The latest in this category
More

Chinese online listeningAsian Language LiveTaiwanese Cantonese and European and American foreign languages ​​Live
The post UN: Ukraine nuclear threat shows 'all humanity' at risk – News – Rti Central appeared first on Newsy Today.