A representative of Más Madrid responds with all resoluteness to the words of this woman on Antena 3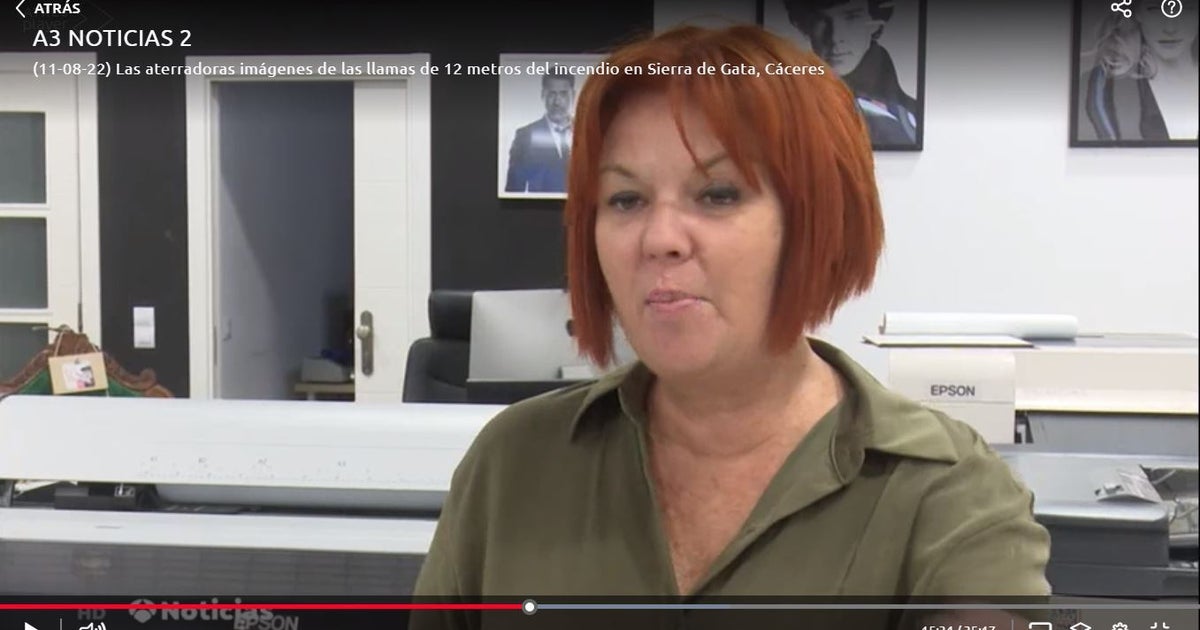 Emilio Delgado, deputy of Más Madrid in the Assembly of the Community, has reacted completely to the statements that the owner of a store made this Thursday night in Antena 3 News.
"I have no reason to turn off my window at night. Because? It's my light, I pay for it," assured the owner, who was completely against the measure included in the Government's energy saving plan, which states that shops must turn off their windows at 10:00 p.m.
After hearing these words, Delgado wrote on Twitter: "A shopkeeper says to Antena3: 'I will not remove the lighting from my window at night, I pay for the light.'
"This is the problem, that we believe that with pasta we can do whatever is given to us and whatever is not there. And the consequences are so worth it. This is the way of thinking", he said.
Meanwhile, Madrid City Council has reiterated its request to the Government to increase the rate of replacement of municipal police officers and has insisted that the energy decree of the Government of Spain creates uncertainties due to "improvisation" and that from the Consistory they do not count with an agent "for each trade".
This was conveyed this Thursday, during a visit to the works of the Avinguda dels Toreros Institute, by the representative of Works and Equipment of the Madrid City Council, Paloma García Romero, and the councilor of the Center and Salamanca districts of the capital , José Fernández. "We have been requesting it since the first minute," García assured.
García assured that "Madrid needs more police" and that they will act "when they have to act". "We comply with the law at the City Council, as it could not be in any other way", said the Works representative, when asked about compliance with the measures provided for in the energy saving decree and which have already entered into force as of 'switching off the lighting of shop windows and unoccupied public buildings from 10 p.m.
For his part, the councilor for Center has stated that what "worries" him is the feeling of security. "When there's commerce there's life", he emphasized while pointing out that, in districts like the Centre, this "insecurity" is greater when the streets are narrower.
","isMapi":false,"isAmp":false,"isVideoEntry":false,"isMt":false,"entryId":"62f617e4e4b0526eaee9a8ad","entryTagsList":"antenna-3,mas-madrid,energy, tiendas","sectionSlug":"noticias","deptSlug":null,"sectionRedirectUrl":null,"subcategories":"","isWide":false,"headerOverride":null,"noVideoAds":false,"disableFloat ":false,"isNative":false,"isHighline":false,"visibleConfigValues":null,"connatixConfigValues":null,"customAmpComponents":["apester-media","playoncenter"],"ampAssetsUrl":"https://amp.assets.huffpost.com","videoTraits":null,"positionInUnitCounts":"buzz_head":"count":0,"buzz_body":"count" :0,"buzz_bottom":"count":0,"positionInSubUnitCounts":"article_body":"count":2,"before_you_go_slideshow":"count":0,"connatixCountsHelper" :"count":0,"buzzfeedTracking":"context_page_id":"62f617e4e4b0526eaee9a8ad","context_page_type":"buzz","destination":"huffpost","mode":"desktop","page_edition": "es-es","cetUnit":"buzz_body"">
Madrid does not turn off... completely: this was the first night of the energy saving plan in the capital