Tennis says goodbye to a legend: Serena Williams falls at the US Open and ends a brilliant career | Sports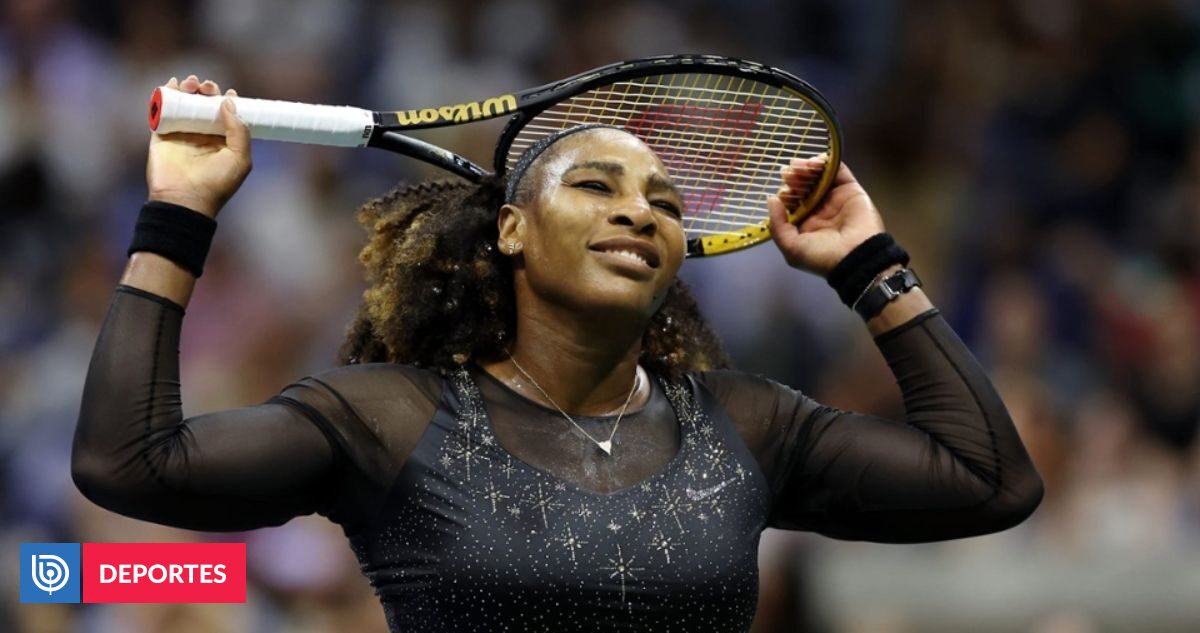 Serena Williams was eliminated from the US Open 2022, in the third round, and with that she ends her career as a professional tennis player. She retires at 40 with 23 Grand Slams under her belt
The American Serena Williams lost this Friday 7-5, 6-7 (4) and 6-1 against the Australian Ajla Tomljanovic in the third round of the United States Open, in the match which marked the end point of his legendary career.
Williams, 40, assured in a recent interview that she is ready to leave tennis and suggested that this would happen after this US Open.
The American conquered 73 trophies in his career, including 23 'big'with seven Wimbledons, seven Australian Opens, six US Opens and three Roland Garros.
Words cannot describe what #Serena has meant to us all. pic.twitter.com/a4YvBgNhOL

— US Open Tennis (@usopen) September 3, 2022
Asked if there is a chance that her decision will be reconsidered, Serena said at the foot of the field: "I don't think so, but you never know. I do not know".
Tomjanovic assured, after her victory, achieved after Williams annulled five match points, that the American is "the biggest ever" and that "tennis will no longer be the same" after his retirement.
Big day at the Arthur Ashe
The Arthur Ashe was once again filled to the ceiling to attend the match for Williams, who on Thursday played the last match of her doubles career alongside her sister Venus.
Filmmaker Spike Lee, former tennis players Billie Jean King and Jim Courier were among the celebrities who flocked to Flushing Meadows in an atmosphere typical of the big days.
And the duel did not disappoint expectations. Serena started in the best way and arrived in a few minutes to serve to close the first set with 5-3 in the light. However, her problems began there against a Tomljanovic who dedicated herself to playing solidly, throwing the ball to the center and lengthening the exchanges.
Her tactics paid off and, with several errors from Williams, the Australian chained four games in a row to win the first set 7-5.
The second set followed a similar script, with Williams starting off pitched. She hit nine winners to just one unforced error and ran away 4-0. Arthur Ashe was already preparing for the third set, but again the American got stuck.
Serena had four set points at 5-2 in the light, but wasted them and Tomljanovic rallied to take a 6-5 lead and relish the idea of ​​advancing in two sets.
Dear Serena…

A letter from Tennis ✉️#ThankYouSerena | @AustralianOpen | @rolandgarros | @Wimbledon | @usopen pic.twitter.com/FVtVORpVvn

— wta (@WTA) September 3, 2022
Williams goes down with his head held high
Williams showed signs of tiredness and it was difficult for him to move laterally. However, in the moment of need he managed to respond and forced the tiebreaker. At 4-4, he hit a service winner at 188 kilometers per hour, the most powerful of the night, and opened the way to 7-4 with which he forced the deciding set.
It was a match marked by moments and partials. Williams started the third set with a break, but Tomljanovic reacted strongly and chained five straight games to go serve for the match.
It was already too late to go back, but not to give an example of competitiveness and character. Williams ruled out five match points before giving up for good.
He was moved at the end of the game and thanked his family, insisting a lot on his sister Venus.
"Without Venus, Serena would never have existed," he said through tears, before leaving open a small possibility of rethinking his goodbye to tennis.
"I wouldn't be Serena if there wasn't Venus."@serenawilliams 💙 @Venuseswilliams pic.twitter.com/C7RZXcf23E

— US Open Tennis (@usopen) September 3, 2022
https://www.archyde.com/tennis-says-goodbye-to-a-legend-serena-williams-falls-at-the-us-open-and-ends-a-brilliant-career-sports/?feed_id=4508&_unique_id=634fa0e664e93