Hello dear friends!
You must have Javascript enabled to use the full functionality of Radio Central.
However, Javascript appears to be disabled or not supported by your browser. Please change your browser's options, enable Javascript, and try again.

:::
Time: 2022-04-07 08:40

Newspapers: Central News Agency
Contributing Editor: News Editor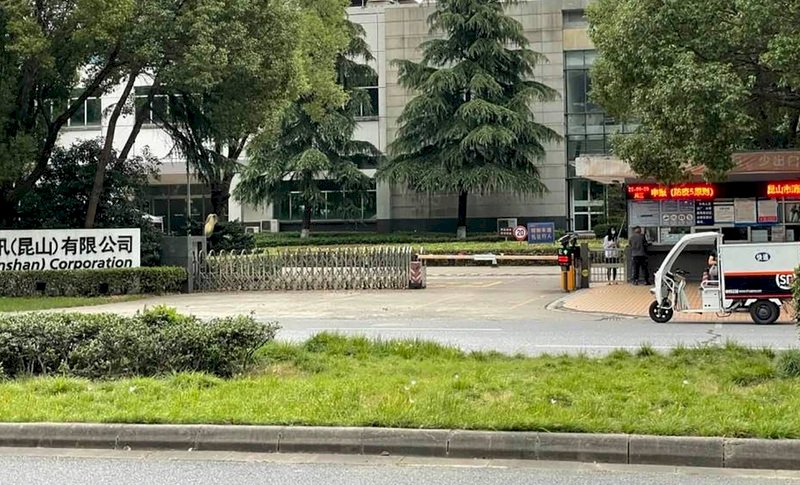 The local epidemic in China continues, and Kunshan City, the base of Taiwanese businessmen, announced that it will further upgrade prevention and control measures from 0:00 on the 6th to 12:00 midnight on the 8th, and conduct large-scale nucleic acid testing. Since Kunshan is mainly a manufacturing settlement, local Taiwanese businessmen admitted that the impact is not small.
Kunshan issued a notice on the 1st. From the 2nd to the 6th, the whole city will be closed and controlled. In addition to strictly prohibiting the entry and exit of foreign personnel and vehicles, enterprises must take rotations to reduce production or work from home. On the evening of the 5th, it was announced again to upgrade the prevention and control measures, and the closure and control period was extended to the 8th.
According to the official announcement, during the escalation of prevention and control, no one should leave Kunshan unless it is necessary. Non-essential activities will be reduced in an all-round way, and the city will remain relatively silent. In addition, all Kunshan citizens must participate in nucleic acid testing for 3 consecutive days, and those who must go out must hold a nucleic acid test certificate on the same day or a negative nucleic acid test certificate within 24 hours.
As for business operations, according to the requirements of the notice, it is necessary to implement fully closed management, implement epidemic prevention responsibilities, and do a good job in safe production.
Since Kunshan is the home base of Taiwanese businessmen, and it is mainly a manufacturing industry that relies on manpower, this notice has a considerable impact on Taiwanese businessmen.
Li Renxiang, general manager of Kunshan Hanbang Enterprise Management Co., Ltd., said that the new regulations will definitely have an impact on Taiwanese manufacturing companies. "Originally, only high-risk areas were closed, and employees in other areas could still work on normal shifts. However, now that the epidemic prevention regulations have been increased, most communities (communities) have been closed, and many employees cannot go out to work or work shifts."
He said that compared with the manufacturing industry, the situation in the service industry is relatively better, but it cannot be said that there is no impact, and business owners will also worry that employees will be infected on the way to and from get off work, so they also increase their weight.
He took his own company as an example. After the announcement on the 1st, he asked employees not to stay in the company after noon and go home to work. After the policy was upgraded on the evening of the 5th, employees were immediately required to change to work from home, "but you also know that the efficiency of working from home in the service industry is very low."
He also mentioned that from the 1st, Kunshan City has been doing nucleic acid testing every day.
Another Taiwanese businessman surnamed Chen, who has been operating the auto parts industry in Kunshan for nearly 30 years, said that although the current regulation is extended to the 8th, since the 9th is a holiday, many people believe that the closure and control measures may be extended. .
In addition, he also mentioned that due to the close proximity of Kunshan and Shanghai, some Taiwanese businessmen and officials live in Shanghai, but since the closure and control measures in Shanghai began at the end of March, they have been unable to return to Kunshan to work and can only work from home. , this situation also has no small impact on business operations.
The latest in this category
More

Chinese online listeningAsian Language LiveTaiwanese Cantonese and European and American foreign languages ​​Live
The post Kunshan city closure extended to the 8th, Taiwan businessmen admit that the impact is great-News- Rti Central Radio appeared first on Newsy Today.