Cheryl (47) flew in from New York especially for this. With tears in her eyes, the American in Paris looks at the packed Arc de Triomphe. "I think it's so beautiful," she says. 'I knew Christo and I know it was his last wish that this work of art would come to pass.'
The Arc de Triomphe, one of France's iconic buildings and also the most important war memorial, has been shrouded from head to toe in 25,000 square meters of silver-blue fabric since last Thursday.
The temporary intervention is a posthumous work of art by the artist duo and married couple Christo and Jeanne-Claude, who gained international fame as packers of monumental buildings. In 1985 they took care of the Paris bridge Pont-Neuf and in 1995 the Reichstag in Berlin was wrapped in cloths. But from their first meeting in Paris, some sixty years ago, they already dreamed of wrapping the triumphal arch.
It didn't work out. At least they didn't get to experience it themselves. Jeanne-Claude passed away in 2009, Christo in 2020. A team led by Christo's cousin Vladimir Javacheff carried out the project according to Christo's instructions.
"It was a disturbed dream and you made that dream a reality," French President Macron told Javacheff on Thursday, September 16 at the official "unveiling" of the artwork.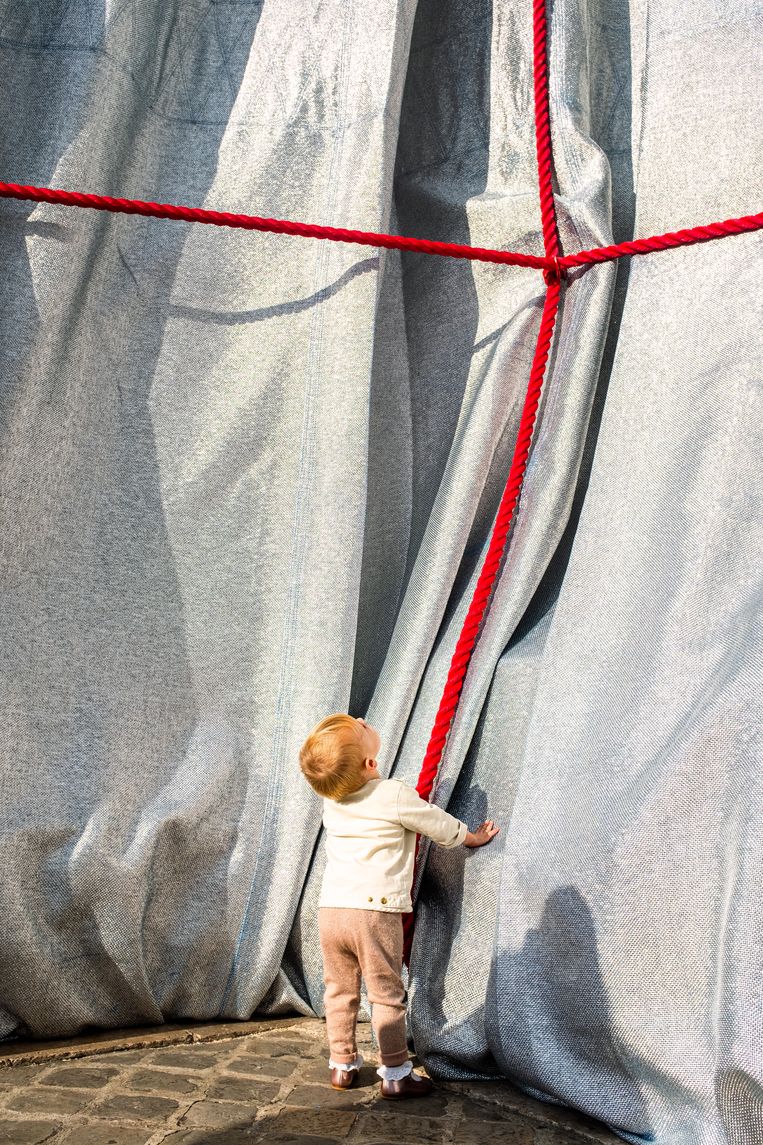 Since Saturday, visitors can view the work up close. It is a spectacular sight: the silver-blue fabric transforms the normally richly decorated building into a minimalist form that shimmers against the blue sky.
At least as special: the famous roundabout around the arch, one of the busiest traffic points in the city, is now a pedestrian zone for a while. The square will be closed off to all other traffic three weekends in a row. Visitors can walk up to the artwork and see and touch it up close, just as the artists once conceived it.
The square is pleasantly busy on the first Saturday afternoon. Visitors of all ages take selfies in front of the triumphal arch or queue up to climb the steps to the top of the 50-meter-tall structure. Many visitors gratefully accept the invitation to feel the fabric.
"I thought it would be silk," Meghan (24) says as she inspects the silver-blue propylene. 'I live nearby and from a distance the fabric seemed very soft and supple.' Up close, the synthetic, fully recyclable fabric appears to be sturdy and stiff, like a thick tarpaulin.
L'Arc de Triomphe, Wrapped can be seen until October 3. Then the bow is unpacked again, just in time for the annual commemoration of the dead on November 11th.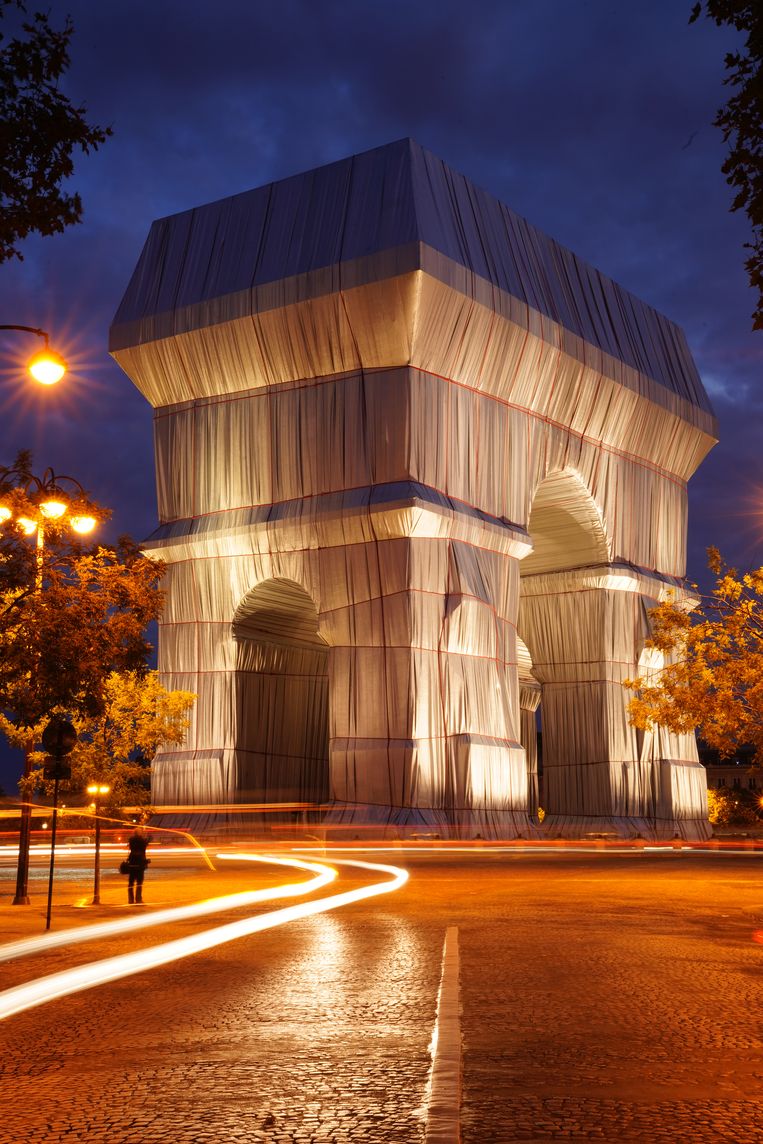 The post Posthumous triumph for Christo and Jeanne-Claude: their 'wrapping art' finally on the Champs-Élysées appeared first on World Today News.