RedmiBook 15 -also Realme Book and Infinix InBook x1- can be a new alternative to laptops made by old players, such as ASUS, Acer, HP, Dell, Lenovo, and others.
The presence of the Xiaomi RedmiBook 15 laptop in Indonesia since July 27 has managed to steal the attention of netizens. This seems reasonable to happen considering that most people still work, go to school, study, and worship from home. RedmiBook 15 -also Realme Book and Infinix InBook x1- can be a new alternative to laptops made by old players, such as ASUS, Acer, HP, Dell, Lenovo, and others. Moreover, the three laptops are deliberately aiming at the class mainstream or the average person who is looking for a laptop to support a new habit, at a price below Rp. 7 million.
If Friends of Tek are people who are looking for a laptop for non-gaming, at an affordable price, the Xiaomi RedmiBook 15 is an interesting alternative. Why is that? Check out the full review below.
Design
During the period of working from home, some friends asked for my recommendation when they wanted to buy a laptop for IDR 5-7 million for their children's school needs. For some reason, laptop manufacturers rarely highlight products in this price range, even though the momentum is very good.
When my friends finally bought the laptop I suggested, some of them said they were satisfied. However, there are also those who are disappointed because the laptop they bought turned out to be damaged quickly and had to be repaired service center the product. Departing from that, I reviewed the RedmiBook 15 as carefully as possible in order to help friends make a decision, whether it is suitable for you to buy or not.
My first impression when holding the RedmiBook 15 was the overall quality of the body: solid and completely invisible from cheap plastic. For a laptop that starts at IDR 5.9 million, the RedmiBook manages to give a better impression than it should. Second, the presence of a 720p resolution camera at the top center is quite a relief because it is very important for studying or working. I've tried it for meetings via Zoom, and the results are satisfactory.
Xiaomi doesn't make any special features in the RedmiBook, as we see on its smartphones. You could say, the appearance and applications on the RedmiBook are very standard. That's not bad news because the Windows ecosystem is so well established that we hardly need any additional features from the brand holders.
RedmiBook also doesn't pretend to be a MacBook with a super minimalist design. We can still find features that we are used to seeing on Windows-based laptops. On the right side of the body, for example, there is a headphone/mic jack, an SD card reader, a USB 2.0 jack, an RJ45 LAN jack, and a Kensington lock.
Meanwhile, on the left there is a charger plug, 2 USB3.0 plugs, and HDMI.

Xiaomi presents the RedmiBook 15 with a 15.6-inch screen with Full HD resolution, a weight of 1.9Kg, and a thickness of 19.9mm. Again, this is not a heavy laptop in its price range.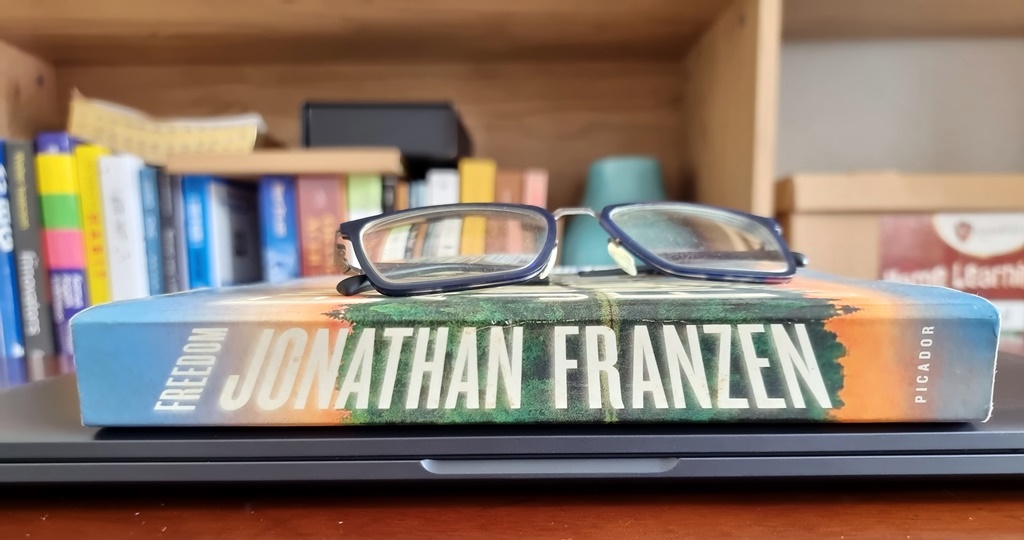 Performance
The Xiaomi RedmiBook 15 that I have used for about a month is equipped with an Intel Core i3 processor with 10nm fabrication, 2-core/4-thread, and a speed of 3GHz. Meanwhile, the graphics card uses Intel UHD Graphics, 8GB of RAM, and 256GB of storage. The specifications are not too special. However, in my opinion, it is enough for school or college online, and do office tasks that don't require too much computing.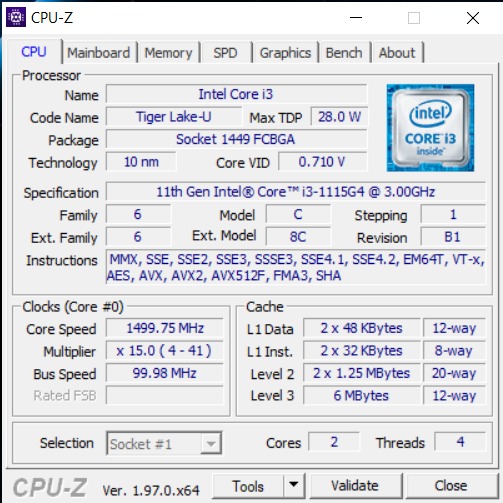 Redmibook 15 provides three performance modes that are familiar to us, namely: Silent, Balance, and Turbo. You can choose the mode that suits your needs using the FN + K shortcut key. We can also set it from the BIOS. To enter the BIOS menu, you can press and hold the F2 key while the laptop is booting. Based on the official information on the Xiaomi website, the RedmiBook processor speed can be increased from 3GHz to 4.1 GHz through Turbo mode. To check this claim, I tested the RedmiBook 15 using PCMark and 3DMark. Friends of Tek can see the results below. For information, all tests were carried out in Turbo mode.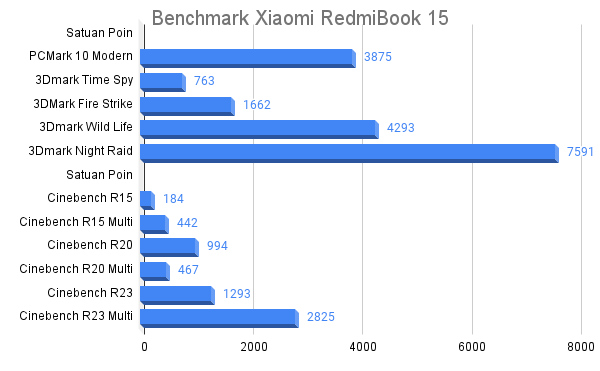 Here's a breakdown of its performance when tested with PCMark 10 Modern Office: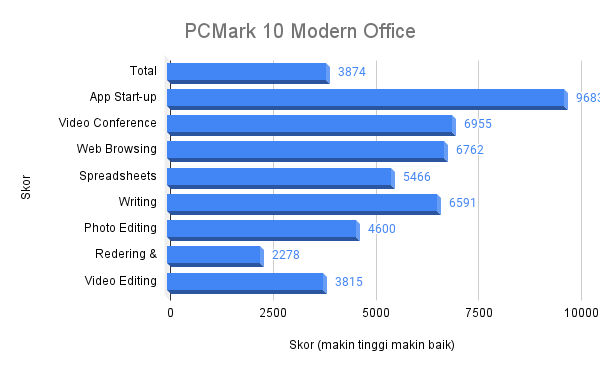 The results of the RedmiBook test above cannot be said to be bad if we compare it with other laptops with prices that are not much different from it. I didn't include the results benchmark other laptops in order to avoid unnecessary debate, for example, some readers objected because I compared laptops that were not in the same class. However, if you are curious, you can see for yourself the performance of Acer or Lenovo laptops in the same price range.
Then, what about the battery life?
The battery capacity of the Redmibook 15 is 46Wh. According to Xiaomi's official measurements, it can last up to 10 hours of working time, and charge up to 50% in 33 minutes. Xiaomi measures it by playing 1080p resolution video, 150 nits brightness, 50% volume, and not connecting to the internet. Based on my testing with 50% brightness scenario, WiFi connected to the internet, and benchmarks using PCMark 10 (covering document typing, video calling, social media, web browsing), RedmiBook 15 battery life is 6 hours 34 minutes. These results are not at all disappointing because it means that the battery life is definitely longer if you work independently offline.
Usage experience
When using the RedmiBook 15 to type articles, it didn't take me any time to adjust to the keyboard. This laptop keyboard is quite comfortable to use, although it feels a bit hard on the fingertips, and is also thinner than the Predator 300 keyboard I'm used to. However, feedback the keyboard switches are quite fun.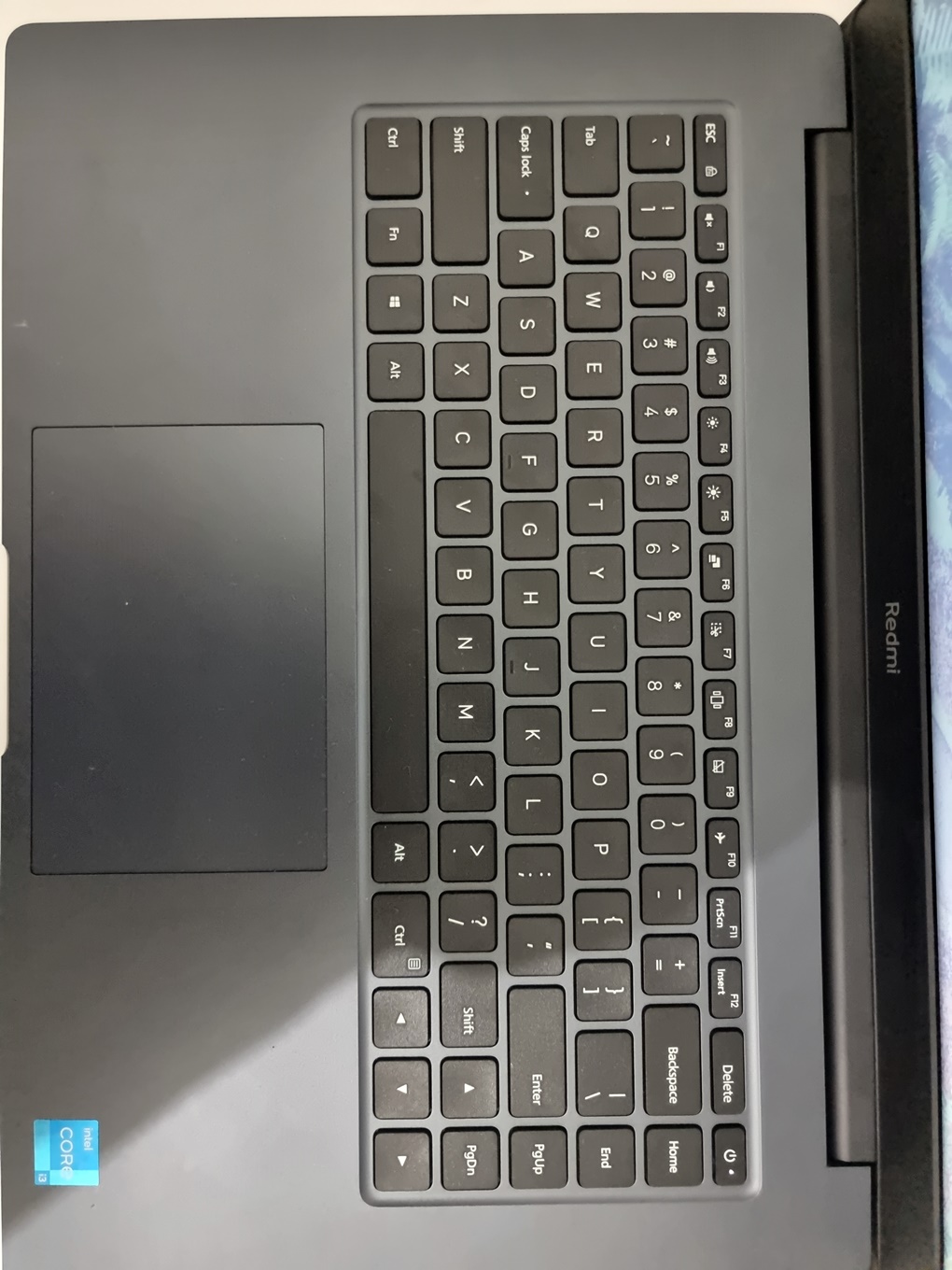 The only downside to the RedmiBook 15 keyboard is that it doesn't look good full-sized with number pad. Absence number pad not a big thing for Tek Friends who don't have to type a lot of numbers every day. This condition will only feel uncomfortable for those who deal with numbers, for example, financial or administrative sector workers.
While using the RedmiBook 15, I used the mouse for navigation, and occasionally used touchpad which is quite wide, which is 126×82.66mm. Touchpad It's fairly accurate, and doesn't respond to palm touches, so your pointer won't move accidentally.
I also had time to use the speakers for Zoom meetings. The sound is quite loud and clear. I don't use the speakers to listen to music, and I've never really listened to music on any laptop speakers. You can guess why: you don't want to disturb the people around you, and the headset sounds better.
Conclusion
Xiaomi RedmiBook 15 is an interesting alternative laptop for you to choose if you don't need high computing power. The design is good, the body quality is solid, and the performance is sufficient for light tasks. I myself have chosen RedmiBook 15 for my sister who is studying in Mining Engineering.
Of course, he will only use the RedmiBook for taking online lectures, searching for lecture materials on the internet, typing documents, watching videos, editing photos and videos with the default Windows application. If he wants to draw in AutoCad, he will definitely need another laptop that is much more powerful, and more expensive than this RedmiBook 15.
The post Review Xiaomi RedmiBook 15 versi Intel Core i3 appeared first on World Today News.