TOKYO, KOMPAS.com – Hisashi Ouchi is referred to as an example of a human being forced to live in torment for the sake of research, until he himself said he could not bear it.
Hisashi Ouchi's body was exposed to extremely high levels of radiation, far beyond the human acceptable limit, due to a nuclear accident at work.
The tragedy experienced by Hisashi Ouchi is known as the 1999 Tokaimura nuclear accident in Japan.
Also read: The Mystery Story of the 1916 Pandemic, a Sleeping Sickness That Made Many People Die In Their Sleep
However, Hisashi Ouchi continued to strive for life. Even when his heart had stopped beating, a team of doctors and researchers brought it back to life.
They examined Hisashi Ouchi as a human victim of a large amount of radiation explosion.
Awal tragedi Hisashi Ouchi
Launch History of Yesterday, Hisashi Ouchi was one of three employees of the Tokaimura Nuclear Power Plant (NPP), which was severely affected by the accident on September 30, 1999.
Get information, inspiration and insight from email you.
Register email
By the 30th of each month, staff at the Tokaimura nuclear power plant must maintain the process of dissolving and mixing uranium oxide enriched with nitric acid to produce uranyl nitrate.
The products requested by the nuclear power plant bosses must be ready on the 28th.
However, due to the tight time, uranyl nitrate was not prepared properly by the staff. They end up taking a lot of shortcuts to meet deadlines demanded by their superiors.
One of the shortcuts is to process highly radioactive products by hand.
Hisashi Ouchi, an employee of the Tokaimura nuclear power plant who was a victim of a nuclear accident on September 30, 1999.
The radioactive product is converted into nuclear fuel, namely uranyl nitrate. There were three staff who handled the operation, namely Hisashi Ouchi, Masato Shinohara, and Yutaka Yokokawa.
They all lack experience, and end up making mistakes.
Read also: 8 Interesting Stories About Alexander the Great, Aristotle's Disciple to the Body Preserved in a Honeycomb
During the mixing process, certain compounds must be added to the mixture, but they are added seven times the recommended amount. As a result, an uncontrolled chain reaction occurs in the solution.
The Gamma radiation alarm sounded, and Hisashi Ouchi and his two companions immediately realized they had made a mistake, but could do nothing to save themselves.
All three were exposed to lethal levels of radiation, far exceeding the human threshold.
Hisashi Ouchi received 17 sieverts (sv) of radiation due to his proximity to the reaction, Shinohara was hit by 10 sv, and Yokokawa got 3 sv for being on a table a few meters from the reaction site.
Radiation above 10 sv is deadly, and that's true as Hisashi Ouchi experienced.
The radiation impact of Hisashi Ouchi and company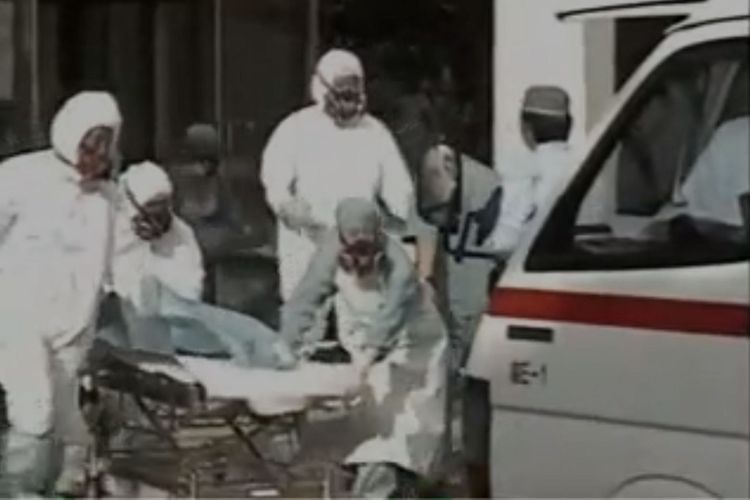 Hisashi Ouchi is rushed to the University Hospital of Tokyo, Japan, after the 1999 nuclear accident at the Tokaimura Nuclear Power Plant.
Masato Shinohara alone was less exposed to radiation, only surviving seven months in the hospital until April 27, 2000.
Shinohara died of lung and liver failure after a long battle against the effects of radiation.
During her 7-month stay at the Tokyo University Hospital, she underwent several skin grafts, blood transfusions, and cancer treatments with little success.
Also read: The story of the decline of the Golden Gate Bridge in 1987, Crowded with Hundreds of Thousands of People
Shinohara's suffering, even though it was so severe, was not as severe as Hisashi Ouchi's.
Upon Hisashi Ouchi's arrival at the Tokyo University Hospital, he suffered radiation burns all over his body.
Hisashi Ouchi's white blood cell count was close to zero when it was needed to build immunity, and he had severe damage to his internal organs.
Hisashi Ouchi almost died, but the hospital staff kept trying to treat him.
For the first week Hisashi Ouchi was admitted to the Intensive Care Unit (ICU) for a revolutionary cancer treatment to increase his white blood cell count.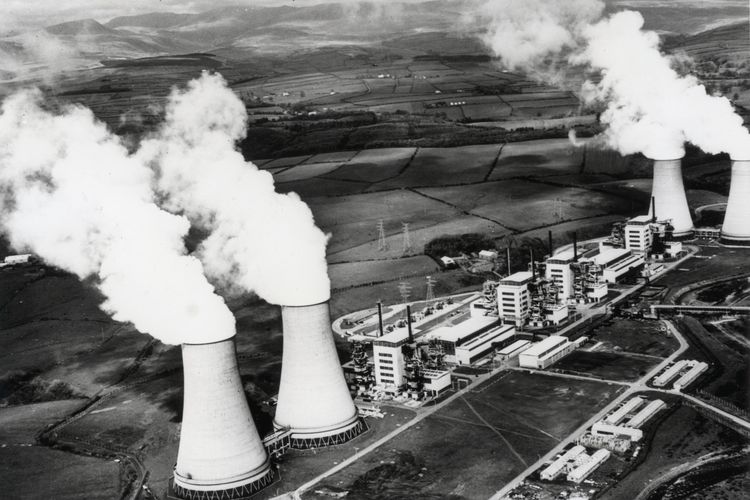 Calder Hall nuclear power plant in England in 1973.
Hisashi Ouchi also received multiple skin grafts and blood transfusions, which didn't really have much effect.
After a week of treatment, Hisashi Ouchi told the doctor, "I can't take it anymore… I'm not a guinea pig."
Even so, the treatment continued.
Read also: The Story of the War: Why Was Thailand Never Colonized?
In fact, on his 59th day of treatment Hisashi Ouchi had three heart attacks in less than an hour, but was always revived by doctors, prolonging the pain.
Hisashi Ouchi eventually died on the 83rd day of treatment, due to multi-organ failure.
The case of Hisashi Ouchi was recorded in history books as a form of cruelty for research reasons.
Meanwhile Hisashi Ouchi's colleague, Yutaka Yokokawa, managed to recover after more than six months of hospitalization.
Read also: Sayed Sadaat, former Afghan minister who became a courier in Germany, this is the story of his life…
.
The post The Story of Hisashi Ouchi, a Man Who Was Forced to Live Tormented by Massive Radiation in His Body Page all appeared first on Newsy Today.